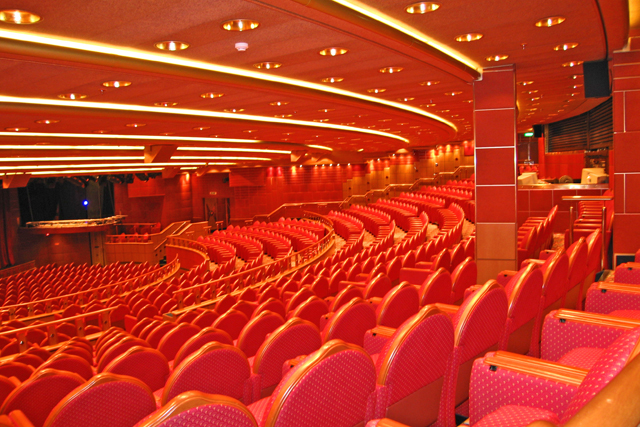 I am super excited this week because I am off to spend five days in Las Vegas at Photoshop World 2009! It's my first time attending this huge three day event (I'm adding in a few extra days for some R&R with one of my bestest chums!) and while I'm a tad nervous about the sheer size of the whole thing, I can't wait to get there. There are so many sessions, classes, exhibits, and events to see and attend, not to mention some of the best photographers and Photoshop experts in the world, that it's a veritable feast for this poor designer/photographer! Where to start??
But it got me thinking about the importance of Continuing Education. No matter what your field is, there is always something new to learn and somebody new to meet. That's what makes the world such a fascinating place! For this post, I'm going to focus on attending industry events.
Sometimes as freelancers or small business owners we tend to miss out on opportunities to further our skills and network. We're busy trying to run a business for crying out loud! Not to mention the expenses that accompany attending an industry event can seem prohibitive.
In my opinion, this is a HUGE mistake and you're doing yourself a big disservice (and your staff, if you have one – they need to keep learning too!). There are too many benefits to be gained.
the good stuff
keeping current: no matter what field you are in, there are always new techniques, technologies, products, or theories. Can you really afford to not keep up? Your can bet your last dollar your competitors will be.
networking: these events are a great opportunity to meet experts in your field, not to mention colleagues (new and old) and vendors – even potential customers. Connecting with your peers can give you insights into ways to improve your business and potentially make more money.
inspirartion and motivation: I've been to a lot of industry expos and trade shows in my time both as a presenter, organizer and attendee. I can't think of one event I've been involved with where I didn't come away pumped and chomping at the bit to implement new ideas and techniques. It can make you fall in love with your chosen field all over again.
freebies: yes! You can pick up all kinds of goodies. Everything from free and trial versions of software and new product samples, to t-shirts and prize packs.
the costs
Yes, conference fees can be expensive. So can the potential travel and accommodation needed.
But there are lots of ways you can cut costs.
professional discounts: do you belong to a professional organization? My NAPP membership knocked $100 off the price of my entry to Photoshop World.
earlybird registration: virtually all tradeshows and conferences offer a lower priced early bird registration fee. Take advantage of it. Committing early also means you can schedule projects around attending the event instead of having to forfeit a great opportunity because your schedule is already full.
transportation and accommodation: the hosting hotel may offer a special "conference rate" but I have often found that you can get a much better deal at a nearby hotel that's just as nice. Try websites like hotwire.com for some great deals on hotels. Check for additional discounts through your frequent flier program, your CAA/AAA membership and even your professional organization.
If you're traveling by air, shop around. Is it cheaper to fly from a different airport? Can you fly charter or discount? Keep in mind that many discount airlines charge you a hefty fee for checked bags. I chose to fly Air Canada for this conference at a slightly higher ticket price but with free baggage allowance. Carrying camera gear always means checked bags!
food: I have gone to conferences where I have subsisted only on the freebies they hand out and Subway every night. It's not ideal but sometimes it's what you have to do.
is it deductible? check with your accountant to see what you can write off. You might be pleasantly surprised.
keep it local
I love going to big conferences but can usually only manage one a year. However, there are loads of smaller, less formal events around that you can go to, especially if you live in a major population centre.
There are the popular "camps" (Barcamp, Wordcamp etc) that tend to be very informal but often have great speakers and lots of experts. They usually cost under $100 to attend and can be anywhere from a few hours to a few days.
There are also all kinds of informal meetups on almost any topic. They're usually free and last a few hours over drinks and nibbles and are a great way to network with your peers.
Check on-line, or with your local chamber of commerce or business association to find events near you. Twitter, LinkedIn, and other social networking sites can also be a great source for finding local events. Can't find anything that grabs you? Consider organizing your own event (but that's a whole other post!).
other tips:
be prepared: take lots of business cards, wear layered clothing, hit the conference floor with as little baggage as you can manage – you'll be carting it around all day. Laptops get heavy. Have a bottle of water and comfy shoes.
listen to the speeches: lots of people forgo the "rah rah" stuff and just show up for the breakout sessions or classes. I think that's a mistake. The speeches can be really motivating and bring out a lot of enthusiasm. Try to attend at least one.
get out of the building! your brain will be absorbing a LOT of stuff. Give it a rest for a bit every day. Go for a walk outside. Try to attend a social event. If you're in a new city do some sightseeing, go to a show, try a nice restaurant.
With some advance planning, an open mind and a good attitude, I think you'll find that the expense and time spent were more than worth it. And if you get just one new great idea and one solid contact, the entire event has become an investment that can potentially pay you back many times over!