Friday again and some more random bits and pieces.
custom twitter background giveaway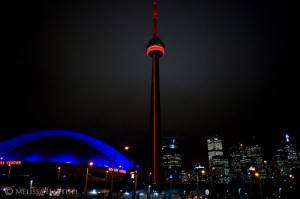 First order of business is the Custom Twitter Background contest. Well… I'm not sure if this means nobody is reading us, or nobody wants a customized background but, we had no entries! So, that means we have no winner! So, we're going to shelve that contest – maybe we'll bring it back out at a later date. In the meantime, we are not done with the giveaways. I'm thinking about something else for next week's Friday Few.
vacation??
Do small business owners ever take vacations? I mean, real vacations where you completely leave work behind? I'm in Toronto, on vacation. And yet, I'm replying to emails on the ever present Blackberry, taking phone calls, meeting a client and… writing blog posts! I'm having a great time visiting friends and family and it is relaxing, but there's a piece of me that can't let go and would feel very weird if I did! Am I the only one who has trouble with this?  I don't think so!
I'm also getting a great opportunity to give a Canon 5DMKll a good workout while I'm here – thanks to our Chief Photographer, Lukasz.  I'm trying to decide if I can justify the expense of the upgrade.  It's a beautiful camera… will I go home with one of my own?  Eek!  And the difference between professional and consumer grade glass is so apparent to me now.  Advice: if you're serious about photography, buy the best glass you can possibly afford.
project management software
I'm curious how many of you out there are utilizing some kind of web based project management tool to allow your team to  work collaboratively and keep clients in the loop? Something along the lines of Basecamp?   I'd really like to hear what you are using to keep track of your projects, billable hours, deliverables etc.
So, seeing as I am on vacation this week, that's all for now.  Have a great weekend everybody!