It's been a busy week and we have a jam packed Friday Few for you this week, including a giveaway!
I'm back from a week in Toronto. It was great – good to see so many good friends and family and eat a lot of good food. But best of all, I had lots of time to myself to recharge and refill my creative pool. Nothing like wandering strange streets with my camera for hours to make me relax!
graffiti alley
This is a little off topic but it does fall under the realm of creativity and it blew me away so I'm going to mention it: Graffiti Alley in Toronto. If you are ever in the city and have an hour or two to kill, this is a great way to do it. The alleyways behind Queen Street West, running from Spadina to Portland (although I only got as far as Bathurst) are a maze of some of the most incredible graffiti you will ever see. It's art, plain and simple. And more than that, it's stunning – a riot of colour and design that most museums would charge you a hefty ticket price to see.
I found it quite inspiring – even the dumpsters have been turned into canvases. I don't know what Toronto's policy on graffiti is but kudos to the city for allowing this little area to remain intact, giving these artists an outlet for their tremendous talents (and giving me an inspired jump start!)
e-myth giveaway!
Just this week, Biz Launch Small Business Blog listed its top 25 books all small business owners should read.  There are a lot of books on the list I haven't read (yet) but the number one book is one I have read and that tops my list (and that of many of my fellow entrepreneurs – check out Mat Neale's post a few weeks ago): The E-Myth Revisited by Michael Gerber.
Ironically, I had already been planning on writing about The E-Myth this week, because of the huge impact it has had on me and my approach to running a business.  If you have not read this book but are running or considering  running your own business or freelancing, I highly recommend you check it out – it will challenge all your ideas of how you run the day to day operations of your company.
And to make it easier for you to pick up a copy to read, we're doing an E-Myth giveaway this week.  Simply leave a comment on this post along with a quick suggestion for small business topics you'd like to read about and we will select one random entry to receive a new copy of the book.  The winner will be announced in next week's Friday Few.  Doesn't get much easier than that, does it?
fuel brand network
Earlier this week I was doing some research for a project and stumbled across the Fuel Your Creativity blog.  What a fantastic site!  I got caught up in it for a good hour.  The site is part of the Fuel Brand Network, which appears to be the parent site for several offshoot blogs on everything from creativity to coding, photography, writing, branding, blogging and many more.
The sites all follow the same format, and offer profiles on noted people in each field, software tools, inspiration, and freelance tips.  Each site has a flickr group readers can contribute to and you can join them on twitter, facebook and linkedin.  There are even opportunities to contribute as a writer.  There's a lot of information packed into the Fuel Network and I've barely had time to scratch the surface but if you are involved in any kind of creative field, you might want to check them out.
the play's the thing – a new guest profile!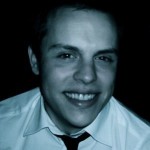 As promised, we want to keep delivering guest posts and guest profiles to you to give you a bit of inspiration and motivation as you pursue your dreams of freelancing or entrepreneurship. Our next profile will be appearing next week when we interview aspiring writer and playwright, Liam Axe on his challenges of combining creativity with business sense. Make sure you tune in to check him out!
That's it for this week – make sure you take the time to enter the E-Myth giveaway and have a great weekend!