This is a quick post on a company I love using for some of my print needs – moo.com (as an aside, I'm not affiliated with them other than the fact that I am a loyal customer).
These guys are just so awesome. I love everything about them – their website, their customer service, their e-letter (and I'm not a newsletter fan), their facebook fan page, their tweets on twitter and most of all, their great product! Yeah, I know, I'm gushing, but I think they're cool!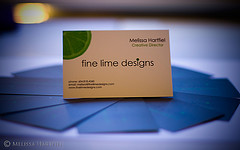 My business cards are done by Moo – using their very easy to use interface for designing your card. I also have mini moo cards to show off some of my photography. And I get great compliments on them by every one who holds one in their hands – they use a great cardstock for their classic cards with a really unique feel to it.
But more than that, I really love the way these guys run their company – they do so many things right. Their marketing is fantastic – very grass roots and community oriented. They run a flickr group showing the unique ways their customers use their products (they also do postcards, greeting cards and stickers) as well as loads of ideas on their website and in their newsletters – I've seen some really creative uses and they've given me a few ideas of my own.
A lot of crafters use their mini-cards in their packaging to give their details to customers – great if that customer wants to find you or if they are gifting your product to somebody else who might fall in love with your design and want to buy more from you.
And if you're a photographer, you can upload images from your computer or from flickr and create packs of cards using multiple images – a great way to get your photography directly into the hands of potential clients.
If you're on twitter or facebook, I recommend following them. They advertise a lot of special offers through those two networking tools and you can get some good deals on your next order. Plus, they're fun!