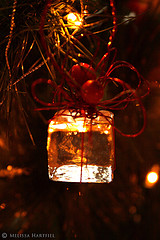 It's that time of year when thoughts have turned to sugarplums. For a lot of you, December can be the make it or break it month of your year. Fortunately for me, in the world of web design, that's not the case but, after working many Christmases (and Boxing Days!) in retail, I know what December is like and I sympathize!
This will be my last post until next week. Me and the boys (Victor and Lukasz) are making time to celebrate the season (and some birthdays… hehe) and enjoy ourselves. I hope that you all make time to spend with the ones you love without the ever present iphones, blackberries and assorted gadgetry that keeps us all connected 24/7.
Unplug, relax, and give yourself and your loved ones the gift of truly being in the moment with them – everything else will still be waiting when you plug back in.
We wish you the best of the season – however you choose to celebrate it. For us, it's Christmas so from all of us at Fine Lime Designs, to all of you…
Merry Christmas!!!