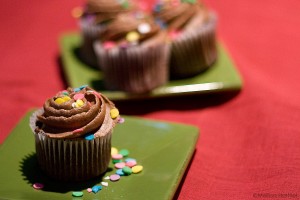 This week has just flown by at a speed that's almost frightening!  The whole thing is just a blur to be honest.
We've been hopping with new clients this week – always a good thing and exciting too.  Nothing like new projects to get the juices flowing!
So, just a couple of things this week:
twitter observations
We had so many entries to our book giveaway last week that I couldn't keep up with them all in real time! But when I had the time, I went and checked everyone's websites (those of you who left a website link) with the intention of following many of you on Twitter. I was so surprised how many of you did not have an obvious link to twitter on your sites! I can see there may be some reasons for not making a link obvious, but for those of you looking to find new followers, it's a quick way for people who've found your website (and are therefore probably interested in what you have to say) to find you on twitter and keep up with your updates (especially for avid bloggers!). So, those of you who made it easy, I'm now listening to your tweet!
we're having a party!
I'm very excited this week because not only has it been busy but, we're throwing our official launch party (sans Lukasz, who isn't able to leave Toronto – insert sad face!) this weekend!
It's not the huge gala event we hope to be able to throw one day for all our clients but it will be a chance for us to celebrate with all the people who helped make Fine Lime happen and say some 'thank yous' to everyone who has contributed. And of course, we'll be celebrating with Cornas and lime, lime cupcakes, key lime pie and tequila lime shrimp! I think I'm most excited about the food!
So, until next week… have a great weekend everyone!