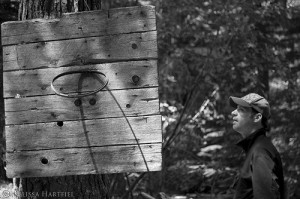 I've been feeling a bit bleary eyed and out of sorts the last few days.  Some long hours have been put in lately to catch up for all the Olympic shenanigans and general slacking off that happened during that party.  So, I think it's time for a break and something fun and maybe a little uplifting.
Last week I was reading one of my favourite blogs, by photographer David duChemin, and he did a post on 20 Perfect Things that just made me feel good.  And so this week, I'm going to shamelessly borrow from him (go read his post though – it's great!).  The idea is to think about the really good things that have brought happiness to you recently.  They might not be perfect but they should make you happy.   It's easy to get caught up in the negative, to feel tired and overworked so sometimes, it's nice to step back and remind yourself of the good things.
So… here are my 19… and as David did, I invite you to share your own for #20:
1. Leaving my full-time job to be my own boss: again, not perfect and it's stressful but I haven't been this happy, professionally, in a long, long time.
2. My last trip to Toronto: my November trip was freeing and eye opening.  I took some of my favourite photos ever, I spent a week doing the things I absolutely love with people I love and it surprisingly jump started my creativity.
3. Getting my first Mac: I suspect I love my 27″ iMac far more than is socially appropriate!
4. The fluffball also known as Sam: my yellow lab pup is most definitely not perfect but he's wiggly and loves me and he's good for a snuggle.  And he lowers my blood pressure when I'm working!
5. LC's last care package: one of my best friends sent me a care package last month with gift cards for all my favourite treats that she knew I had to cut back on to go out on my own.
6. Standing on a 70 year old basketball court in the middle of the woods: up at Green Lake near Whistler is an old abandoned logging camp in the forest.  If you don't know it's there, you'd never see it.  You can't get there by car, only by boat or by walking in along the railway tracks.  When we found it while out on a shoot, it was surreal – an old basketball court surrounded by trees.  Sunlight streaming in and the smell of sun-warmed pine needles and silence surrounding us.  Not a soul for miles.  It was crazy cool.  (the photo at the top is of the basketball hoop)
7. Having a music fiend friend who has a sixth sense for finding me the exact right new stuff to listen to at the right time.
8. Photoshop: how would I ever live without it?  I mean it, literally.  It puts food on the table.  Plus it's super cool.
9. The chocolate raspberry martinis Don makes me: mmmm… girlie, I know.  But still perfection in a glass.
10. Amazing colleagues who keep me pumped up: surround yourself with people who believe in what you're doing, who encourage you and who give you a kick in the pants when you need it but who will still help you when you need it too.
11. Photoshop World Las Vegas: Hey! Guess what??  There are 4,000 people out there who are like me!  They get me and what I do.  Now I don't feel like a freak for being such a geek!
12. Converse Sneakers: Chucks just make me happy and have since I was a small little thing.  And I'm even happier now that I can wear them to work!
13. Quality time with my camera: wherever, whenever, however… it's always pretty close to perfection! (not the photos I take.. just the time I get to spend doing it!)
14. Seeing the look on a clients face when we get it right: helping somebody launch their business is such a kick for me.
15. istockphoto: yeah.  i can geek out on there for hours.  great place for inspiration. www.istockphoto.com – check it out
16. Lying on a grass field taking a photo of some flowers in the sunshine and knowing somebody is paying you to do it: awesome
17. Montreal: my first trip there last spring meant I got to check one of my "must see" cities off my list.  And I loved it.  And I'm going back next month.
18. Road Trips: something about getting in a car and heading in the opposite direction from my life every now and then just lifts weight off of me.
19. A week in London doing whatever I wanted to do: and not worrying about whether or not I was boring somebody or dragging somebody on yet another photo expedition or through another art gallery or museum.
20. What would YOU add?