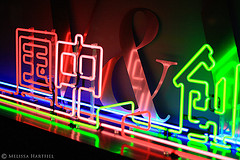 Yup… I do mean a "little" inspiration!
We've all had those big moments of inspiration – the kind you get when you read the life story of somebody who's overcome a major challenge or when you take a life altering vacation.  They're moments that are full of awe and make you want to be a better person or quit your corporate job to work for a non-profit.  But that's not what I'm talking about.
Today's post is on little bits and pieces of inspiration – the ones that come from daily life.
Sometimes, when you make your living by running a business based on your creative endeavors, the act of creating can become a chore.  There can be lots of reasons for this:
you get caught up in all the little details of making your business tick
you get caught up in a similar wave of projects
working for clients is not the same creative work as just creating for yourself
So how do you find those little jolts of inspiration to keep you going when everything around you seems the same old same old?
Everyone is different and we all have our little things that give us a kick start.  But if you're having trouble, here are a few to try:
browse the web
No, this is not a cop out suggestion.  Yes, you can spend time looking at the same old design sites that you always look at but why not try something different?  How about museum sites?  Some of the better ones have huge databases available of their collections.  And with their frequently changing exhibitions, their sites often feature new and exciting temptations for the creative eye.  A couple of my favourites to get you started…
The Victoria and Albert Museum: this museum is physically located in London, England and houses one of the best collections in the world of art, design, fashion, jewelery, photography and architecture.  I have had the opportunity to visit it in person many times and I adore it.
The Metropolitan Museum of Art: located in New York City and housing over 2 million works of art, it's a wealth of inspiration
go out
Yes.  Get out of your house, your office, or your local coffee shop.  Try any of these:
go to your local art gallery.  If you live in a big city, this should be easy but even so, try and find some smaller, lesser known galleries.  See what the local artists in your community are producing.
go for a hike or even just a walk in the park.  Take your sketchbook.  Look at something very very small: a leaf, a flower, a ladybug.  Notice every detail – mother nature is the the best artist we have.
go to the library or your local bookstore.  There is so much stuff there it's ridiculous: book jackets, poetry, CD/DVD covers, kids art, magazines, art books.  In fact, my sure fire cure for lack of inspiration is a trip to Chapters.  I pour over photography magazines, design magazines, the gifts and cards… plus the wood decor, bookshelves and the smell of coffee from Starbucks instantly relax me.
go grocery shopping.  Crazy? No … pay attention to the product packaging – especially on specialty  or ethnic products.  Some of it's outstanding.
go to a street in your city that you've never been to before and explore it on foot.
weird stuff
Sometimes odd things will get you going.
washing dishes by hand.  I swear to God, this works for me and I have no idea why.  Get my best ideas doing dishes or in the having a shower.
anything repetitive that requires focus but not much thought, like knitting or needlework.  It seems to let the mind flow
There are hundreds of little ways you can find inspiration every day.  These are a just a tiny few that work for me and some of the people I know.  I'd love to hear what gets your creative juices going on a daily basis so please feel free to share in the comments!