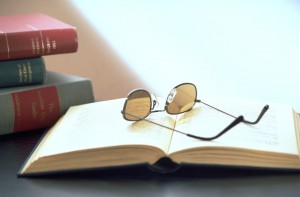 Friday!  I love my job.  I love Mondays.  But there is just something about summer Fridays and knowing that even though I will probably put in an hour or two of work, I can just chill out and recharge..
Obviously, time and getting things done has been on my mind a lot lately.  And as I've mentioned before, when I allow my brain to meander around a problem, things have a way of popping up and sending me in the right direction.  And when they do, who am I to ignore them!
In the past month, I've been seeing references to Steven Pressfield's book, The War of Art. In fact, I was seeing so many mentions of it, that I thought it must be a new release.  The premise sounded promising and I wondered if somebody was trying to tell me something so I decided to hunt it down in Chapters a week ago. Imagine my surprise to see it was published in 2002!  Despite being on a strict book buying ban due to overflowing bookshelves, after reading a few pages, I was hooked.
The book is about breaking through all the blocks that stop you from being creative or following your passion.  Basically, overcoming the power of Resistance.  What does it comes down to?  Realizing what resistance is and then sitting down and getting it done, day after day.  It really is a war and every day is a new battle.  I felt like it was written for me.
Yesterday, I started one of the other books sitting on my overflowing bookshelf that has been recommended to me over and over again: Twyla Tharp's The Creative Habit.  After just a few pages I'm coming to the conclusion that while her outlook might be a little different from Pressfield's, the underlying theme is the same: sit down and do the work.  Every day.  I'll let you know how that one turns out.
In the meantime, I do recommend The War of Art.  It's a short book and easy to read, and you'll probably want to go back through it again (it's short enough that you can easily do that without feeling guilty on spending the time for a reread).  Pressfield also has a very interesting website chock full of interviews with other creatives on their creative process.  I plan to spend some time there checking it out – maybe this weekend from my patio with a cold drink!
Have a great weekend everyone!