It's a short week here as we all took the day off yesterday to celebrate Canada's 143rd birthday with lots of red and white and timbits.   Feels odd going back to work for one day before the weekend (and I suspect many people are just making an extra long weekend of it).  I am working though, so without further ado, here is the Friday Few.  (note the rhyming hee hee).
the creative habit
Last night I finished off The Creative Habit by renowned choreographer Twyla Tharp.  And I have to say, if you are in a creative field, or want to be, I highly recommend it.  It's refreshing, straight forward, practical and laid out beautifully.
Although she is a dancer and a choreographer and the book is full of her own personal experiences and her way of working, don't be fooled.  Her process is one that can be adapted for any creative field (in fact, she uses many examples of other creatives, both past and present) and the key word there is adapted.  Exercises are included at the end of each chapter to help you find your most productive way of working.
B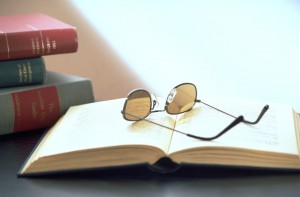 ut, perhaps the most central theme to the book is that creativity is practice.  Practice, practice, practice and then some more practice and a lot of hard work.  It is about movement.  Not as in a dancer but as in a "just get out there and start" movement.  Her philosophy, and it's one I agree with, is that the masters were the masters not because they were more creative than anybody else but because they were constantly in motion, constantly practicing, working, refining, expanding and honing their crafts – even Mozart!  His fingers were deformed by the time he died at age 35 from constant practice and writing.
Any artform is a skill – usually a combination of several skills and to be truly great, you must be constantly working on honing your craft.  There are many tools to help you along the way but ultimately, it is about mastering the basics, progressing to the more complex techniques and constantly pushing your skill level.  The Creative Habit offers an eye opening, very honest look at what is really behind any artist's body of work: hard work.
vector magic
On a completely different note, I found a neat little software product earlier this week that I thought I'd pass along: Vector Magic.  It's an on-line service and desktop software that will convert bitmap files (like .jpgs) to vector files quite neatly.  I use stock vector images a lot in design work but they can be quite expensive.  When I'm working on mockups for clients I often don't want to purchase the files until we've agreed on the final design.  The comp files that many stock image companies give you for mockups are usually .jpg files so they're very difficult to scale up without serious loss of quality or change colours quickly.   I never have much luck getting Adobe Illustrator to do the job for me so I finally gave up and searched the web.
Vector Magic provided a quick solution.  I uploaded my image, had a perfectly fine vector version in minutes and was back on my way.  I was given two free uploads for registering and the monthly subscription fee (which you are not required to pay immediately) is $7.95.  A desktop version with many more options is available for $295 (prices are US dollars).  I did not do any tweaking to my upload as I wasn't looking for a perfect vector rendering for mockup purposes and I will purchase the final images used in my design so I can't comment on what the highest level of quality that can be achieved is.  For my purposes though, it was a quick and very satisfactory solution.
That's it for this week – hope you all have a great weekend!