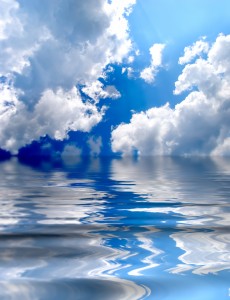 Today marks the 6 month anniversary of my last day working in a cubicle before taking the plunge and officially going out on my own!   I always promised myself when I hit the 6 month mark I would take some time to evaluate my situation and think about the coming months.
So?
Where did the last 6 months go???
The time has flown by much faster than I ever expected it to.  It feels like January 15th was a few weeks ago.
Anytime you make a major life decision, there will always be a small shadow of fear hiding in the corners, even if you know with every fibre of your being that you're doing the right thing.  There's always a voice saying that maybe, just maybe you should stay put.  I've known for the last 12 years that I wanted to be my own boss and to make a living from doing what I love and am passionate about.  When I was finally ready, there was still a whisper in the back of my mind reminding me of all the things I was about to give up.
I've been happy the past 6 months.  My mood has improved, I'm doing what I love and oddly enough, my stress level has dropped.  The last one surprised me.  There's definitely still stress but it's mainly positive stress and it seems more manageable.
All those things told me I had made the right decision.  But what confirmed it was a surprise.  I was on my way to a party a former colleague was throwing one night and suddenly I was oddly aware that I felt like the last 10 years of my life, at my old job, hadn't happened.  I felt no connection to it, no memories of it… it felt like a memory gap!  Don't get me wrong, I miss many of the people and I still maintain friendships with several of them.  But the job itself has slowly evaporated from my conscience.
It was the oddest feeling.  And yet, it let me know that I had moved on.  I'm where I want to be.   The whisper in the back of my brain has faded away.  And that makes me happy.