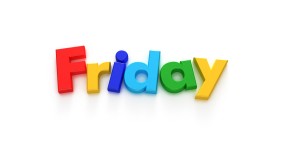 I missed last week's Friday Few.  I wanted to take a week off from writing entries to think about a  few new personal projects I was contemplating.
So I thought this week I'd point you in the direction of two sites that I'm enjoying a lot.  They're very different but they both inspire me in different ways.
tartelette
Tartelette is the website of former pastry chef and now food photographer and food stylist,  Helen duJardin.  Her blog is full of luscious photos of her own creations as well as those of others.  Her love for fresh, local ingredients, and her accompanying recipes and charming stories make her site a must visit for me as well as breath of inspiration every time I read a post. Food photography is a little hobby of mine that I love, but this women knows how to evoke summer with nothing more than a photograph of pain au chocolat and a glass of milk.  If you love food or beautiful photography, or both, I highly recommend a visit.
screen parade
The second site I'd like to send you all off to is the flimnit parade – a personal project by a friend of mine.  His goal?  An original screenprint every day for a year.  I love 365 projects.  I love doing them, as I've mentioned before, but I also love seeing other people's projects.  I love watching as their style evolves and the complexity of their work grows.  Watching others do a 365 project always gets my creative juices flowing.  Plus, I'm a big fan of screenprints and he's got some cool ones up already! He's only at Day 8 so here's a great opportunity to follow along from the beginning!
That's it for this week.  Hope you all enjoy a great summer weekend!