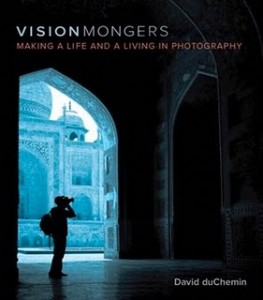 Sorry folks, summer has finally hit the West Coast which means  I've been a little absent.  After finishing up several projects this month, I'm taking this week and next easy to enjoy the sunshine, kick start a personal project and spend some time with out of town friends before digging back in on some new ventures at the beginning of August.
On Wednesday, I had the opportunity to meet one of my favourite photographers, as well as somebody who I admire and respect very much as a writer and businessperson, David duChemin (aka Pixelated Image).  If you follow along at all regularly, you've probably heard me mention him once or twice before!
I have to confess, I was pretty nervous, for several reasons.  First off, I can be terribly shy in new situations, especially when it's somebody I admire.  Second, there's always a little seed of fear when I meet somebody who I've come respect through their work or their writing that they'll be… well… not what they seem.  And third…  with my innate clumsiness I figured it was only a matter of time before I spilled something on either him or myself.
Well… I'm here to report that while I'm still very shy, I did not spill anything (phew!) and David in real life is exactly what he seems in his work, his writing and his blog: warm, genuine and very down to earth.  It was a bit of a thrill to meet him and we had a great conversation.  Definitely a highlight of my year so far.
I highly recommend David's book Visionmongers to any of you running a creative business.  While it's aimed at photographers, it's packed with solid advice for anyone earning their living through their craft.  If you are a photographer then check out David's first book, Within the Frame and his newest book, Vision and Voice. And if you're hungry for more, then be sure to pay a visit to the Craft and Vision store where you can find a growing number of e-book titles on improving your skill and your vision from David and an impressive group of other photographers.  At $5 a piece, it's the best deal around for improving your photography and a lot cheaper than a new lens.
That's it for me this week – have a great weekend everyone!