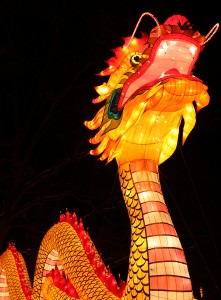 Think you have a great business idea?  Think you know how to turn it into a business?
Or do you already have a business and now you're looking to take it to the next level by bringing in some investors?
Are you sure you're ready?  Really sure?
Every Wednesday I watch Dragons' Den on CBC.  (the US equivalent is Sharks Tank on ABC)  The premise is aspiring entrepreneurs come up against 5 wealthy investors, all successful business people in their own right, asking for money in exchange for a percentage of their business.
As entertaining as it is, it amazes me every time I watch it just how many people face the investors woefully unprepared.  And it's also made me think, on more than one occasion, about just how well I know my business.  I'm not looking for an outside investor, but if I was, would I be prepared to answer the hard questions?
Do I know my business?
So here are a few things I've learned from the Dragons' Den that all entrepreneurs, creative or not, should think about.  And if you have a chance to check it out, and see what I'm talking about, do it!
1. know the value of your business
If you ask for $300,000 for 30% of your business, you are essentially saying your business is worth $1 million.  How did you come to that number?  Have you sold anything?  How much money have you grossed? Netted?  Investors want to make money.  They want to see profits.  If there's no profit yet, when will there be?
2. know your numbers
What are your sales?  Your profits? Losses?  Margins?  How much inventory do you have?  What percent of the market do you have?  How many units have you shipped?  How many clients do you have?  Is the market growing? Slowing?   Be prepared.  Not just for investors but for your bank manager, accountant, insurance agent and lawyer.   And most importantly, yourself.  You need to know where you are to know where you're going.  Cliche, but true.
3. don't shy away from the tough questions
Have somebody impartial who knows business ask you the tough questions.  Answer them.  You might not want to but you need to, because at some point, somebody is going to ask them and you'll look ridiculous if you can't answer.  Not only that, these are things you need to address for the health of your business… or even to see if your business is really viable.  And you may not like the answers.  But that's part of being a business owner.  It's hard.
4. get advice from experts
If you don't know how to do something, ask somebody who does.  Get advice from a good accountant and lawyer.  Talk to an insurance agent.   Talk to experts and listen to what they have to say.  Become a sponge and soak up information.
5. learn to listen
There's a time to talk and a time to zip it and listen.  If a group of investors or experts in their field, who have proven their abilities and are successful, tell you something, listen.  You don't have to agree, but listen.  They got to where they are today because they know what they're doing.  There's a good chance what they're telling you is valuable.  It's a very valuable and underrated skill and one you'll need to develop to interact with your clients as well as your advisers.  I'm always amazed at how many people keep trying to talk, and talk over others, when they should really just… listen.
Investors want to make money, as do you.  So, whether you are planning on asking for money or you just want to make money, treat your business as though at any moment you needed to ask an investor for money.
Know your business, get solid advice from professionals, don't shy away from the hard questions and learn when it's time to listen.