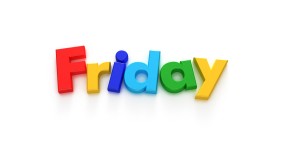 It's Friday Few time and I have an exclamation point because… well.. it's Friday and I'm happy about some of the goodies I stumbled upon this week that gave me a little burst of inspiration!  I hope they do the same for you.
a collection a day
First up is Lisa Congdon, an artist and illustrator from San Fransisco who embarked on a 365 project to document all the collections she has (and she has lots!).  She calls it A Collection A Day, 2010.  One collection photo or drawing or painting a day for the entire year.  It's wonderful.  Whimsical, nostalgic and beautifully executed.  Plus, she has some pretty cool stuff.  Not only do I find her organization and composition of her images inspiring but as the items themselves are enough to give you a kick start if you're looking for something visual to light a spark.
My only regret?  I didn't discover this till she was on Day 340!  But at least that meant I had the joy of browsing through her archives!
pantone's colour of the year: 2011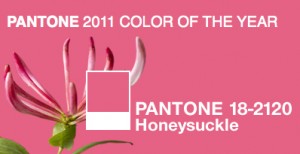 2010 was the year of 15-5519 Turquoise.  2011 is the year of 18-2120 – better known as Honeysuckle.
PANTONE swatches are known by designers all over the world and every year they announce the latest colour of the year.  For 2011 they describe Honeysuckle as a colour that "emboldens us to face everyday troubles with verve and vigor."  Check out the announcement for a full description as well as products sporting this pretty and cheerful colour.  You can even get a PANTONE Honeysuckle Platinum Visa!
apartment therapy
While I was looking at Lisa Congdon's photos, I followed a link to view where she keeps all her collections at home.  It landed me on the wonderful eye candy sight, apartmenttherapy.com.  If you're a designer of any kind or appreciate design on any level, this site will be a feast for your eyes.  From interior design, to design accessories, design questions and featured homes, there are tons of goodies and information here.  It pretty much shot the rest of my morning!  I want one of the dog food tins for Sam's food!
That's it for this week!  Have a great weekend!