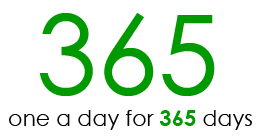 I mentioned back last week that we were looking for some 365 projects to follow this year and I've found a few that I'm looking forward to watching this year!
Not sure what a 365 project is?  Well as the name suggests, it's a project where you produce something new each day of the year.  It can be a photograph a day, a design, a poem, journal entry, a doodle.. whatever appeals to you.
They're not easy projects to do – it takes a lot of discipline.  But if you persevere, you usually learn a lot, hone your skills, develop your creativity, meet some neat people, and have a lot of fun.
The three 365s I'm showing here all happen to be photographers.     One's a well know Vancouver wedding and fine art photographer, one is a Pennsylvania children's photographer and one is an amateur working on her second 365 after learning so much from her first one.
john heil
John Heil is a Vancouver wedding and fine art photographer with a style all his own.  I'm crazy about his work and if I ever get married, he's the one I'm calling.  It's fresh and modern and full of bold colour.
John is doing a 365 project on tumblr with his iPhone and some of it's cool camera apps and I think it will be a fun one to follow along with.  You can also check out more from John on his photography blog.
erica fisher
Erica Fisher is a children's photographer in Pennsylvania who specializes in on location shoots.
This isn't Erica's first 365 but this year, she's doing a selfie project.  In other words, 365 days of self portraits.  If you think this is an easy thing to do, you're wrong.  Not many photographers are terribly comfortable being on the other side of the lens.  Doing a selfie project also helps hone the portraiture skills.
You can follow along with Erica on her flickr stream.
planejayne72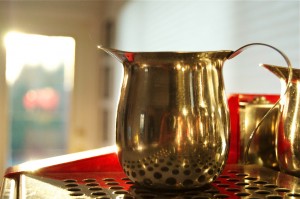 She does have a real name but I forgot to ask her if I could use it!  playnejayne is embarking on her second 365.  She's not a professional but sometimes they're the most fun to follow because you can see them grow so much right in front of you!  You can follow along with her project on flickr as well!
We'll be checking back in on our 3 photographers a little further down the stretch.  In the meantime, if you have a 365 project of your own or know of one you think we should feature, let us know!