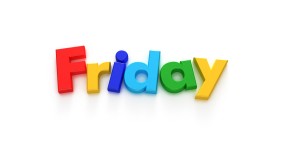 I'm back with my weekly roundup of interesting bits and pieces I've found around the web that I think might help small businesses grow, be inspired, or just giggle!  So lets get started! (and yes, there's one of each this week!)
grow: always upward – the blog
I stumbled on Always Upward over the Christmas holidays because I follow the 3/50 project on Facebook.  The 3/50 project is a grassroots organization in the US that aims to promote and support small independent businesses, a cause that's near and dear to my heart (as I'm sure it is to yours, if you run a small business).
Always Upward is the blog of Cinda Baxter, the founder of the 3/50 project, and while much of it is directly related to 3/50 promotions, there are a number of posts that are gems for small business owners.  The one that caught my eye was the Year End Reboot geared towards small retailers but also very relevant to any kind of small business.
Check the blog out and poke around.  It's geared to a U.S. audience but much of it is worthwhile.  Take a few moments to check out 3/50 as well and see what you can do to support other small businesses in your community.
inspiration: decor8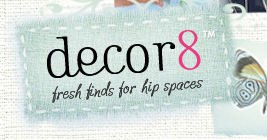 Decor8 is another blog I found while reading Blogging For Bliss and it made my heart sing a little bit.  Written mainly by Holly Becker, an American design consultant and writer who now lives in Germany, and her two current contributors, photographer/stylist Leslie Shewring and home project writer Anna-Malin Lindgren, it showcases design inspiration from around the world.
The images and finds are beautiful and inspiring and it's always a burst of freshness to stop by this wonderful blog.  It makes me feel like fresh citrus fruit: clean, beautiful and fresh!
a giggle (and a lesson): work for free?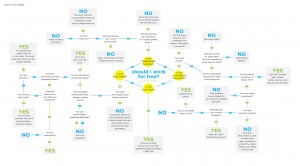 One of the struggles of running a small business is, you need to ensure you earn what you are worth, if you want to keep the doors open.  At the same time, every expenditure is one you have to weigh carefully and try to get the best deal possible on.  It's a balancing act we're all familiar with.
And how often do you get asked to work for free or give something away?  Well then this clever illustration by designer Jessica Hische will probably make you giggle.  So next time somebody asks you to work for free… follow the flow chart! Click on the image to go to the full size version.