The other day, while I was working, a thought occurred to me out of the blue that made me look up in shock at the calendar:
I missed my one year anniversary of working entirely for myself!
I always thought that would be a milestone I'd be looking towards impatiently and I completely missed it!  I'm not sure if that's a good thing or not!
The past year has flown by and I've experienced some serious ups and downs, both professionally and personally.  But the fact that I'm so absorbed in this venture I've embarked on that I missed this milestone tells me a few things:
I'm happy.  It's been a tough and challenging gig but… I'm happy!  Finding where you're meant to be is extremely fulfilling.  Hard work doesn't matter because you love it.
I made the right decision.  Yes, there's some things I would change or do differently if I started out from scratch again but that's part of learning.
Worrying about not having enough to do isn't really an issue.  Even when business is slow, I have so many other projects I want to get started that I'm never without something to do
challenges
As I eluded to earlier, there have been some challenges. And I thought I'd talk a bit about them because they've been great learning experiences.
1. life strikes
The biggest challenge I faced was easily a sudden family illness that was life changing.  It was not only emotionally draining but it heavily impacted my ability to work, (which, when you are single, can have a dramatic effect on your income).  It also put me in the position where I was financially responsible for somebody else for several months and am still responsible for them in a (minor) caretaking role.  While I would gladly turn back time so I could erase all of this, in a way, I'm very thankful that it happened to me in my first year of running my own business.  I learned some very powerful lessons that I feel I must pass on:
Loved ones should always outrank work.  Always.  You don't know what will happen tomorrow.  Love what you do.  Work your butt off at it.  But not at the expense of your loved ones.
Be properly insured (long term disability, critical care, medical etc) and make sure both your affairs and the affairs of any family members you might be required to care for are in order (ie, wills, power of attorney, important papers).  What would happen, financially, if you found yourself suddenly in the hospital tomorrow with no idea when you could work again?  Worse still, what if you weren't in a position to be able to communicate any of your important information to people who could help?
Have backups in place – not just of your files but also of people who can take over any current projects you are working on
Emergency fund, emergency fund, emergency fund.  As small business owners we frequently hear how important it is to have an EF for when times are slow but it's just as important for when you aren't able to work due to reasons out of your control
I learned a few of these lessons the hard way and some of them were things I had already put in place and was so, so, SO glad I had.  When you own a start up small business, every dollar is precious and it can be tempting to take your chances and put some expenses off until your client base and your cash flow are strong and healthy.  Just remember, it's a risk.  Weigh the pros and cons very carefully when deciding where to spend your money.
2. finding work
This is always a challenge for a freelancer.  When work is plentiful, it's easy to forget about or find the time for your marketing and networking.
Big mistake.
It's important to keep yourself visible.  There are going to be slow periods.  By keeping up with your marketing/networking while you're busy, it will help minimize slow periods before they happen as opposed to panicking when they're upon you.
Put aside 30 minutes a day for social networking (twitter, facebook, blogging)
Attend industry specific conferences and events
Spend a day every quarter going over your marketing planner and adjusting it as needed
Take an hour a week and review all your current marketing initiatives and see what's working and what isn't
Make time every week for face to face, skype or teleconference chats with your peers (I find this very valuable, not just as a networking tool but as a learning tool)
And as important as it is to network with your peers, it's also important to attend events that put you in front of your customer!  That often seems to get overlooked!
3. finding other revenue streams
The saying goes "don't put all your eggs in one basket" and it's true.  Don't rely on one or two big clients.  Look for other ways to make money.  I'm looking at different passive income streams right now.  Don't let the word "passive" fool you – they're hard work to set up and get moving.  But once they start ticking away, they can provide you with a nice income stream for moments when your core business is slow.
Explore some niche markets that relate to your field and see if you can offer some valuable services.  Niche markets are not as price sensitive and if you do quality work, you will be found and  have an opportunity to make more money.
4. time management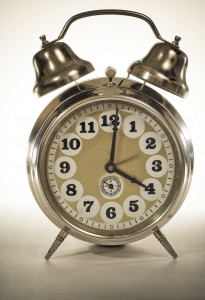 Find me an entrepreneur who doesn't struggle with this one!  I'm still working on it and probably will be forever.  But as this past year progressed I started to have a much better understanding of how I work and what I need to do to be productive.  It differs for everyone but I think the key is paying attention to when you find yourself doing your best work and taking note of your surroundings and distractions during those times.  Work out a system that works for you.
5. so many, many more
I could probably write a dozen posts on all the challenges I've faced this year but these are the key ones.  Looking back it's been a pretty amazing year and I've learned so much.  It's been a hugely rewarding experience to finally be doing what I love and getting to work with some amazing colleagues and some pretty cool and creative clients!
Happy Birthday to us! I'm going to go have a cupcake.  With lime frosting!