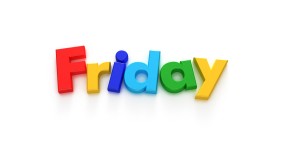 How the heck does Friday arrive so fast??? I can't believe next week is February – although I'm quite happy leaving dreary January behind.
On to the Friday goodies this week.
portrait of a blogger
I stumbled across a remarkable series of portraits of bloggers by Brooklyn, NY, photographer Gabriela Herman last week.  The bloggers featured are all well known but the photos are striking.  As somebody who writes two blogs of my own (and is writing this one right now, at 10:30pm, in my dark office with a sleeping dog at my feet) they struck a chord.
I usually write my posts late at night when the house is quiet and I know most of the world is asleep.  I'm a night owl.  My most productive hours have always been between 7pm and 1am.  Everything is peaceful, solitary and quiet.   Email and the phone have stopped.   And somehow when the only light is the light from my computer, I feel like I'm in a cocoon and my brain magically focuses.  These photos all capture that essence.
Blogging is hard work.  Sometimes, even though it's connecting you with people from all walks of life, it can feel lonely.  And yet all over the world there are millions of people, sitting in front of laptops and desktops, lit up only by the screen's glow, tapping away about their little piece of the world – hoping that it will resonate with somebody out there.  I think Gabriela's work is remarkable.
anthony burrill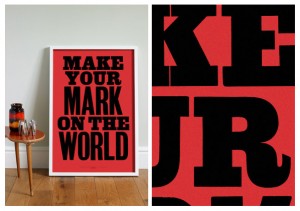 I frequent the  blog of a lovely little shop known as room6 in Deep Cove, BC on a regular basis.  They make my designer heart happy.  I have never actually been in the shop because I suspect I'd wind up bankrupt shortly thereafter.  But nearly every day I heart something that they post.  Last week, they announced that they had this wonderful Anthony Burrill print for sale and… I want it.
After looking at Burrill's website, I want all of his prints.  His simplicity, use of colour and typography and hint of a wicked sense of humor make me love his work.
pantone cookies?? yes please!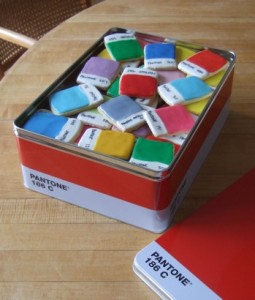 If you're a designer of any kind, you know what the Pantone colour system is and you are very familiar with the swatch books and chips that you will see in any art department or design studio.  Pantone has put out some really neat products mimicking their colour chips.  I've seen tins, umbrellas, notebooks and even laptop bags.
Designer Kim Neil had some of the tins and decided to send her clients Pantone Chip cookies for Christmas.  The idea is brilliant!  Check out her blog for the full story and the recipe.  And to find out which colours went the fastest!