Last week was a whirlwind of activity as we prepped two new sites for launch over the weekend. Both sites are WordPress and both are using responsive themes, which we're pretty excited about.
Responsive themes adapt to the device they're being viewed on, whether it's mobile, tablet, laptop or desktop, making them easier to read and navigate.
Tusk Embedded
Tusk Embedded is a young, new company that required a brand new site built with the future in mind. We kept it clean and easy to navigate but one of the most important requirements was designing the site architecture with future expansion in mind, including product catalogues and support resources and a quote request system.  For the design, we customized a Woo theme.  The site will be easy to update and maintain for the owners.  You can read more in the project profile.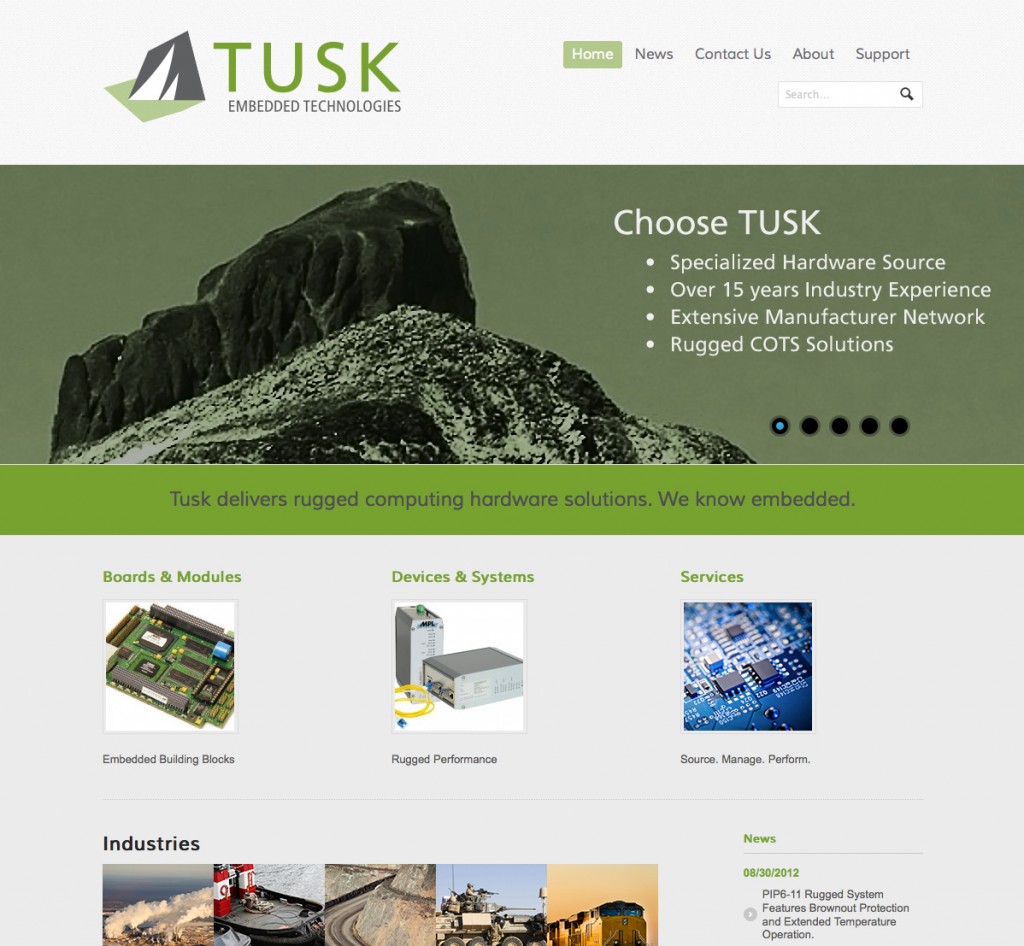 Feeding Ethan
Feeding Ethan is the on-line home of writer and photographer, Ethan Adeland, where he blogs about food and life.  Ethan was very firm that the site not look like a traditional blog and wanted something a little ediger. So we built the site on WordPress from the ground up, including a new logo design, custom graphics and a highly customized version of Canvas by Woo.  The site is built to be responsive for mobile devices and tablets and a custom mobile site was also created with help from dazil internet services.
This is probably one of the most complex blog designs we've ever worked on but we think the result was worth it!  You can read more of the specifics and see more images on the project profile page.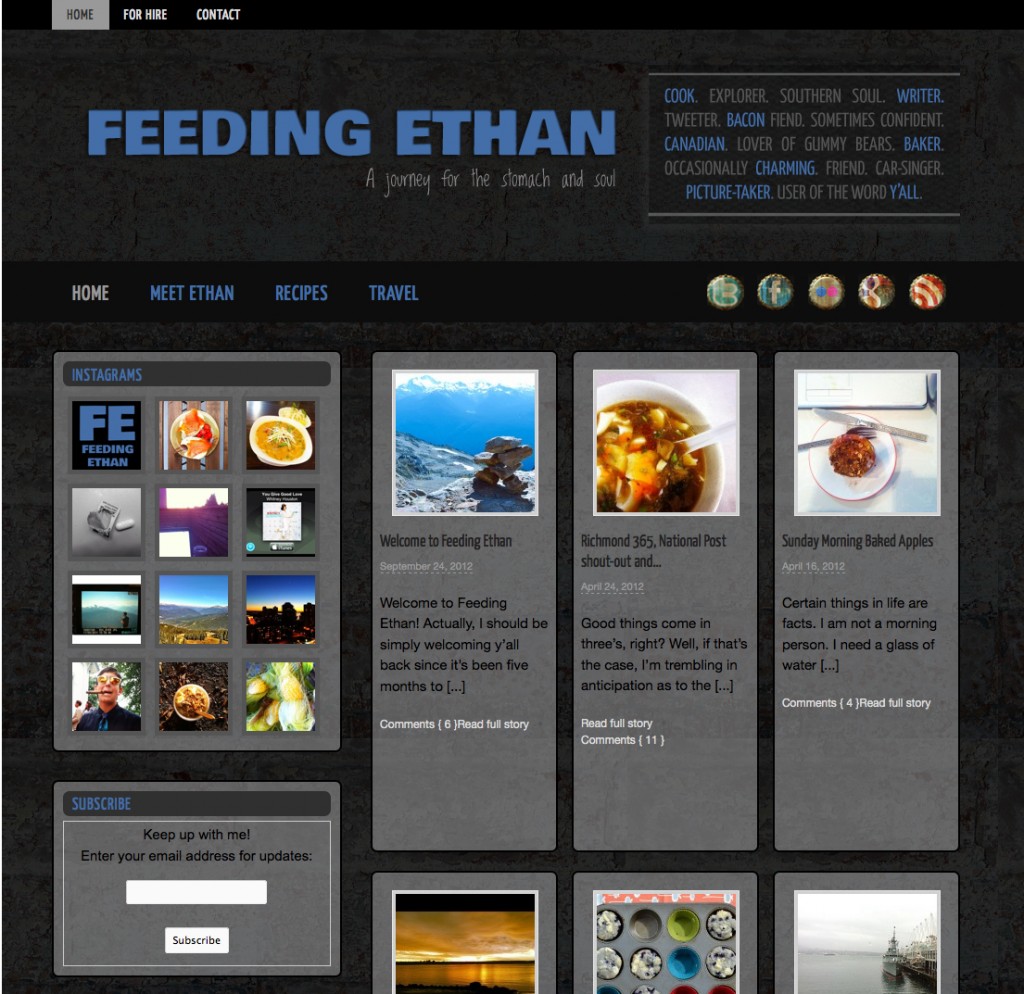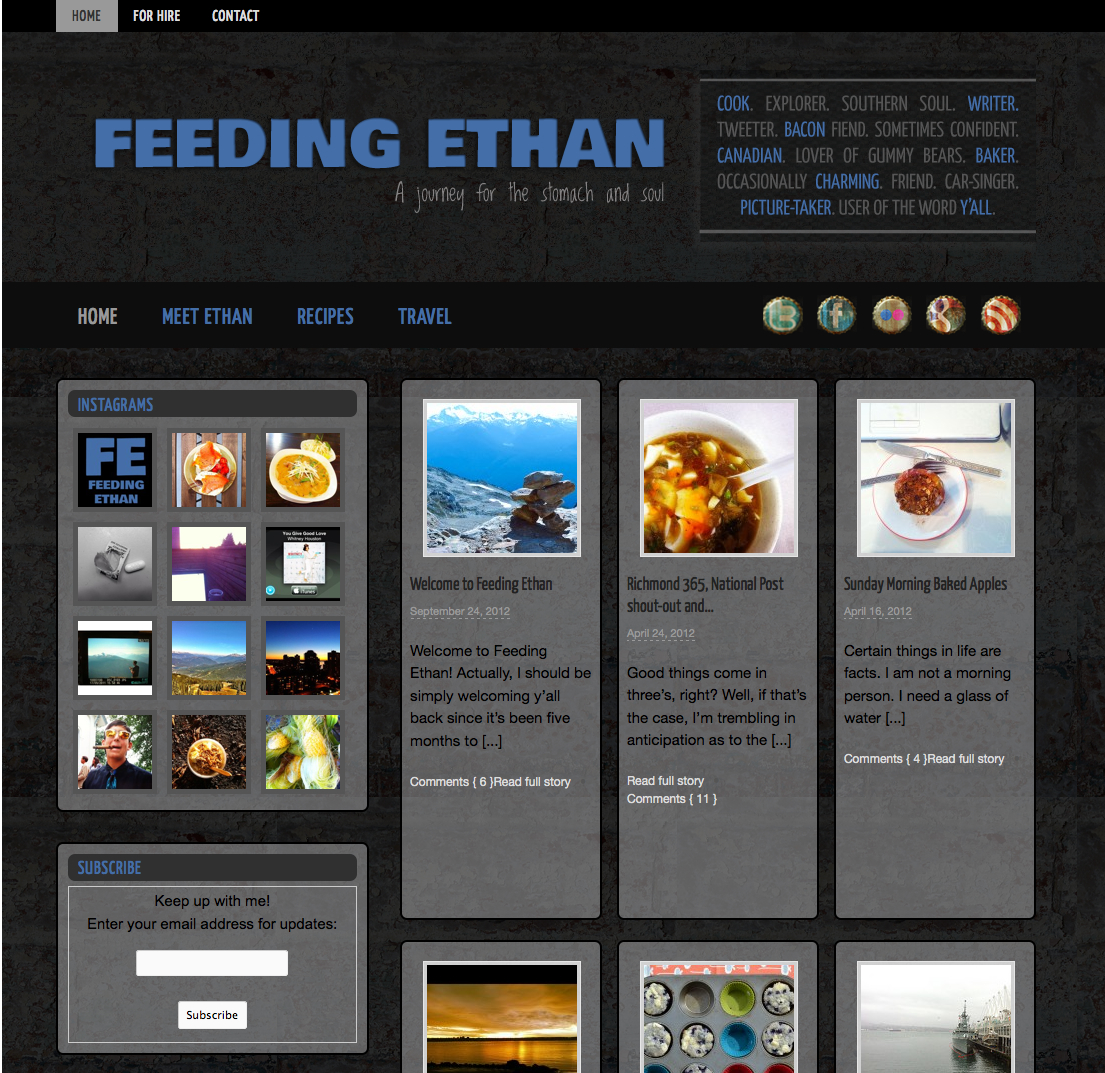 Two very different projects but both a lot of fun to work on.  We wish both Tusk Embedded and Feeding Ethan much success!