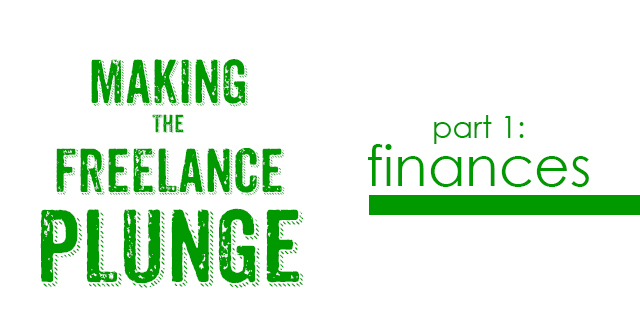 For the last year and a half I have been a guest lecturer at BCIT, speaking once a semester to New Media Design students who are coming up  to graduation.
What do we talk about?  Freelancing.
Freelancing is the direction a lot of New Media grads head in – it's an industry that lends itself to starting your own business.  And New Media is just that: new media.  It usually refers to web design but includes app development, web development, mobile development and it's a field that evolves at a very fast pace.
BCIT has a great program and they do their best to prep students to work for themselves.  But really, until you've done it, or spoken to somebody who's done it, you don't have a true idea of what you're getting into.  So that's where I come in!
I go in and talk about the things I wish I had been told.
I thought it might be helpful to those of you thinking about making the freelance plunge, no matter what your industry, if I shared a few of my "been there, wish I'd done that" moments!
So the next series of posts will be all about preparing yourself for freelancing, whether it's as a designer, photographer, writer or any type of creative professional.
Today's post is on the big one… money.
Stabilizing Your Finances First
Perhaps the biggest mistake I see freelancers make, and one that I fortunately learned from others before I started out, is that they don't stabilize their finances first.
When you start out as a freelancer you have three things on your mind:
finding clients
doing good work and getting paid for it
building your business so you can do the kinds of projects you love and get paid well for them
Starting out with a mountain of debt is a disaster waiting to happen.  No steady income?  No guaranteed paycheque?  And thousands of dollars in credit card debt, car loans or student loans?  All you're going to be doing is stressing out about how to pay for it all instead of focusing on what any new freelancer needs to do – the above mentioned three things.
It also means you'll probably wind up taking on a lot of jobs you really dislike or that don't pay well just to have some kind of income coming in.  That's not fun.  One of the best parts of freelancing is getting yourself into the position where you take on projects that get you fired up.
If you're in debt or have no savings, do yourself a favour and take a paying job for a year or two.  And while you're working for somebody else, start doing the following:
Clear as much debt as you can, starting with the highest interest rate ones.
Scrape together a minimum of 3 months living/operating expenses (better yet, 6 months or a year!)
make a list of all the additional expenses you'll incur as a new business owner.  These might include:

software
computer equipment, camera equipment, jewellery making tools – whatever your field calls for
business licenses
insurance – your car insurance and health insurance will be changing (yes, even in Canada – you will still have to pay provincial medical premiums), you may need liability insurance
an accountant – you may be able to do your own bookkeeping but I highly recommend meeting with an accountant when you first set up shop just to make sure you're doing things correctly
a lawyer – somebody who can help you draw up a boilerplate contract
office or studio space
marketing materials

Start scaling back your living expenses – you'll probably be forced to do that when you make the plunge.  If you get used to it now it won't be so hard and you can put all the extra money you have towards your debt or your living expenses fund
Ironically one of the things I really wish I'd done before quitting my job was buying a new car.  My old one was long paid off and I thought why go through the hassle of having another payment and perhaps delaying my plan to quit my job.  Now I wish I had.  It would only have extended my job by another 6 months but it would have been worth it!  Weigh out those pros and cons.
How Big Should Your Living Expenses Fund Be?
For many people, having 3 months of living expenses set aside is enough – it's big enough to fill in the gaps, but small enough to keep you hungry and looking for work.  6 months is a nicer cushion to have in that first year when things can be very lean. Remember, this fund doesn't have to equal your current salary.  But it should cover off all your critical expenses like rent/mortgage, food, utilities, transportation and insurance.
Having a one year fund can open up a lot of new possibilities.  It can actually give you freedom to say no to projects you don't want to do and say yes to bigger projects that might otherwise be out of your scope.
Larger projects often require more than one set of hands and to bid on them you may need to hire subcontractors.  And subcontractors need to be paid – on time.  You might not get paid for the project for 6 months but if you hire a sub contractor and they complete their portion in the first month, they need to be paid in 30 days.  Having a bigger living expenses fund means you have the cash on hand to pay them on time (and pay yourself while the project is ongoing!)
The key to this fund though, is remembering to pay back into it when times are good.  Freelancing is erratic and there will be slow times, even when you're successful.  The economy can tank, your market can change – being prepared can buy you the time you might need to seek out a new niche, learn a new skill or widen your market.
Doing More With Less
Remember, you don't need to have the best of everything.  Look at areas where spending a little more might be critical, and areas where you can scale back.
Maybe you can work out of your home for a few years, perhaps you don't need brand new office furniture, maybe you can rely on public transit over a car for a year or two.  Do you need the most expensive internet or smart phone package?  Can you do with a 13 inch Macbook Pro over a 15 inch?  It will all depend on the nature of what you do – but look for ways where you can scale back without impacting your productivity.  It may mean having a very honest talk with yourself!
Give yourself the best chance of success before you step out of the gate.  Don't become another small business fail statistic just because you didn't wait a year and get your financial house in order!
Join us next time for Making The Freelance Plunge Part 2: Building A Resource Library.
Have you joined Fine Lime on Facebook or Pinterest?   We post extra goodies there for help with blogging, wordpress, design and photography!