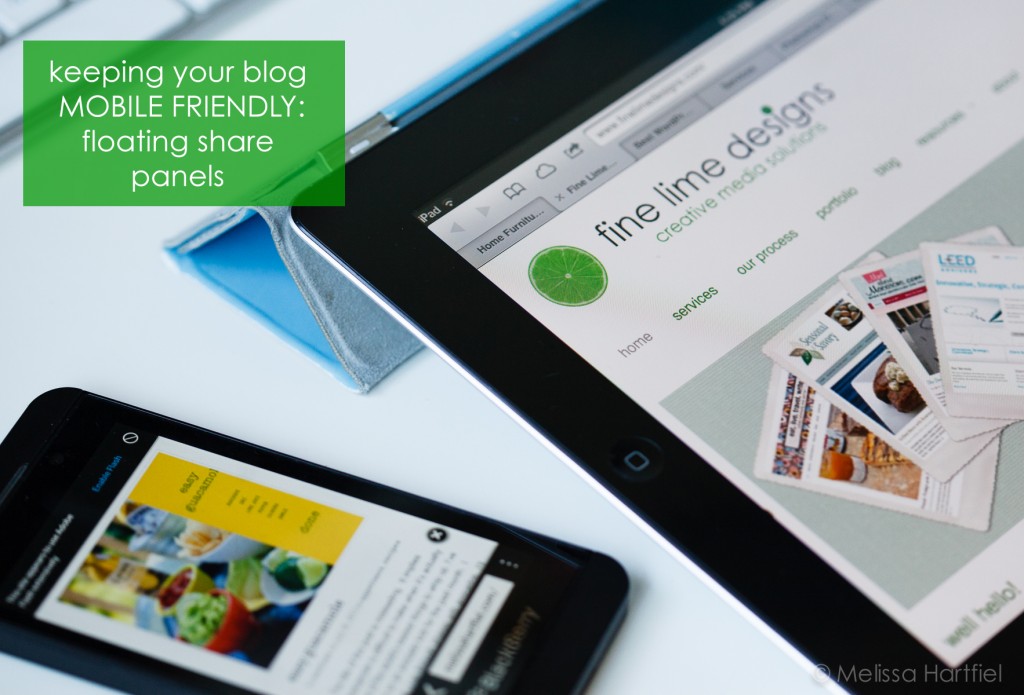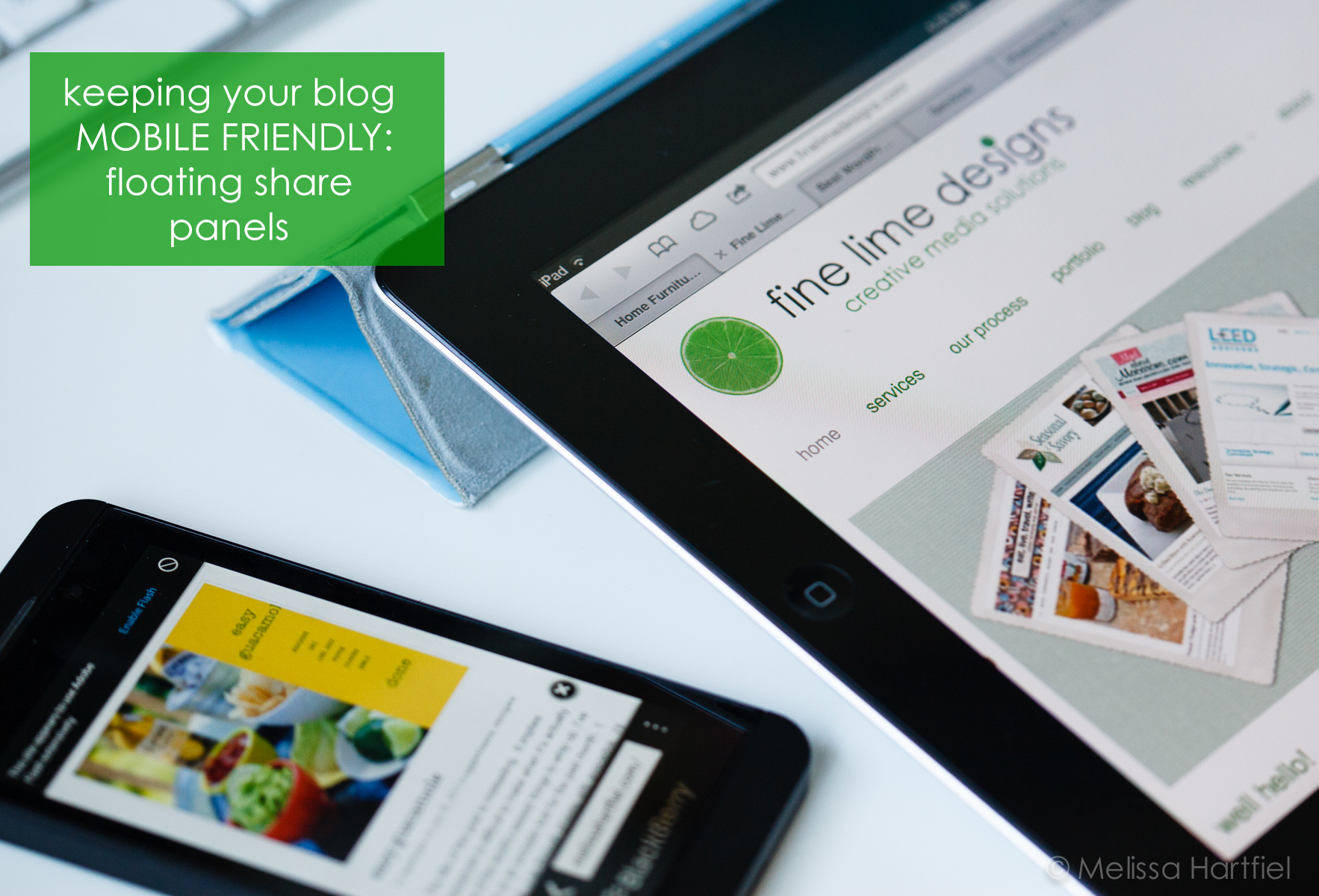 Making sure your blog or website is "mobile friendly" is becoming more and more important as the number of people surfing the web on smartphones and tablets continues to increase.
From time to time I'll be offering short posts on how to keep things mobile friendly for your blog – even if you don't often view your site on a mobile device!  ***you should make an attempt to check out your website from time to time on a tablet or smartphone to just to make sure things are ok
Social media is a great outlet for getting our content out into the world.  Most blogs or sites use some type of social media sharing plug-in to make it easy for users to share their content across the web.  You'll see them at the top of articles, the bottom, in pop up windows and, most recently, in floating panels on the right or left hand side.  These floating panels stay with the reader as they scroll down the page.  Nifty!
Nifty except they can be very annoying to the reader when they view your great content on a tablet or phone.  That's because the white space that sits between them and the content on a desktop or laptop screen is missing on a table or smart phone.
What happens?  The floating share panel or navigation cover up what the user is trying to read… and to make it worse, as they scroll down to get away from it, it follows them!  Here's a screen shots from my iPad that illustrates the problem.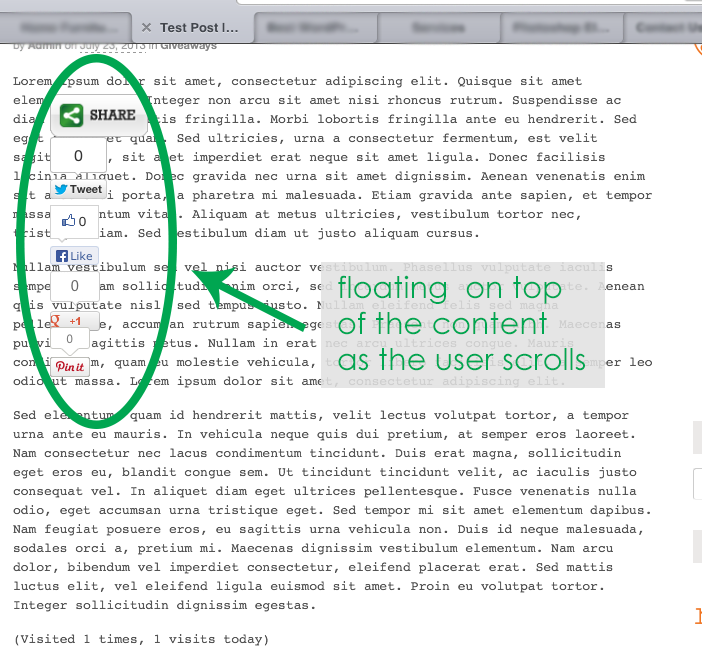 It's not user friendly at all – in fact it's incredibly frustrating to the reader!
Tips to Ensure Your Share Panels Are User Friendly
1. When you're searching for a floating sharing or navigation plug-in, try a few out and see how they behave on different devices and  make sure your content is easily readable at all times.
2. Many of the existing plug-ins are slowly being updated to be more mobile friendly.  Make sure you regularly update your plug-ins when new versions come out.  Once you've done this, check to see how they behave on different devices and review their settings (many have settings panels)
3. Many of these plug-ins have an option to turn the floating off.  You might want to consider using that if you aren't able to make it work on a mobile device.
4.  If you can't find one that works properly, revert to a static plug-in.  You can also send a request to the developer of your chosen plug-in to ask if mobile support is going to be coming any time soon or to find out if you've mis-configured the plug-in.
Have you found a great WordPress plug-in for floating share panels or navigation that work really well on mobile devices?  Share with us in the comments!
For more great tips on blogging, design and WordPress be sure to follow Fine Lime Designs on Facebook for extra goodies!