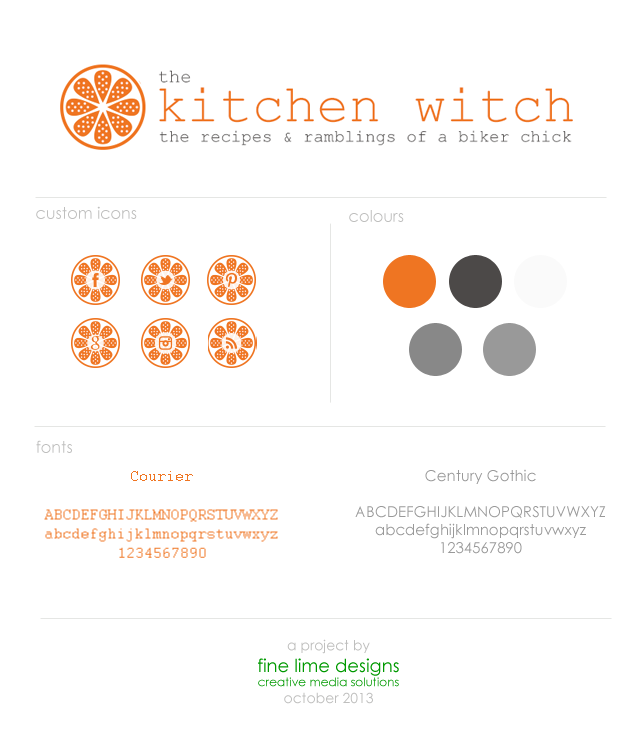 It's been a busy summer and early fall at Fine Lime Designs with lots of "behind the scenes" projects where we've been helping lots of site owners tidy up back end areas of their websites and blogs or helping people recover from bad situations (once again – a friendly reminder to backup, backup, backup!!).
So it's really exciting for us to launch a full on redesign this week!  The Kitchen Witch is the blog of food photographer and writer, Rhonda Adkins and she asked us to do a fresh, brand new look for her WordPress site.  I've been a fan of Rhonda's photography for a long time so it was a pleasure to work with her.
The plan for the new redesign was to make the blog complement her existing professional photography portfolio site.  We used that site as a guide to freshen up the blog, streamline it and make the photos the star of the show.  And we rejigged some of the layout to encourage readers to browse and connect on social media – particularly pinterest.
You can read more about the project details  in our portfolio and be sure to check out Rhonda's new site – to celebrate her new look, she's doing a giveaway!  You can win a set of 6 custom designed social media icons for your blog from us here at Fine Lime!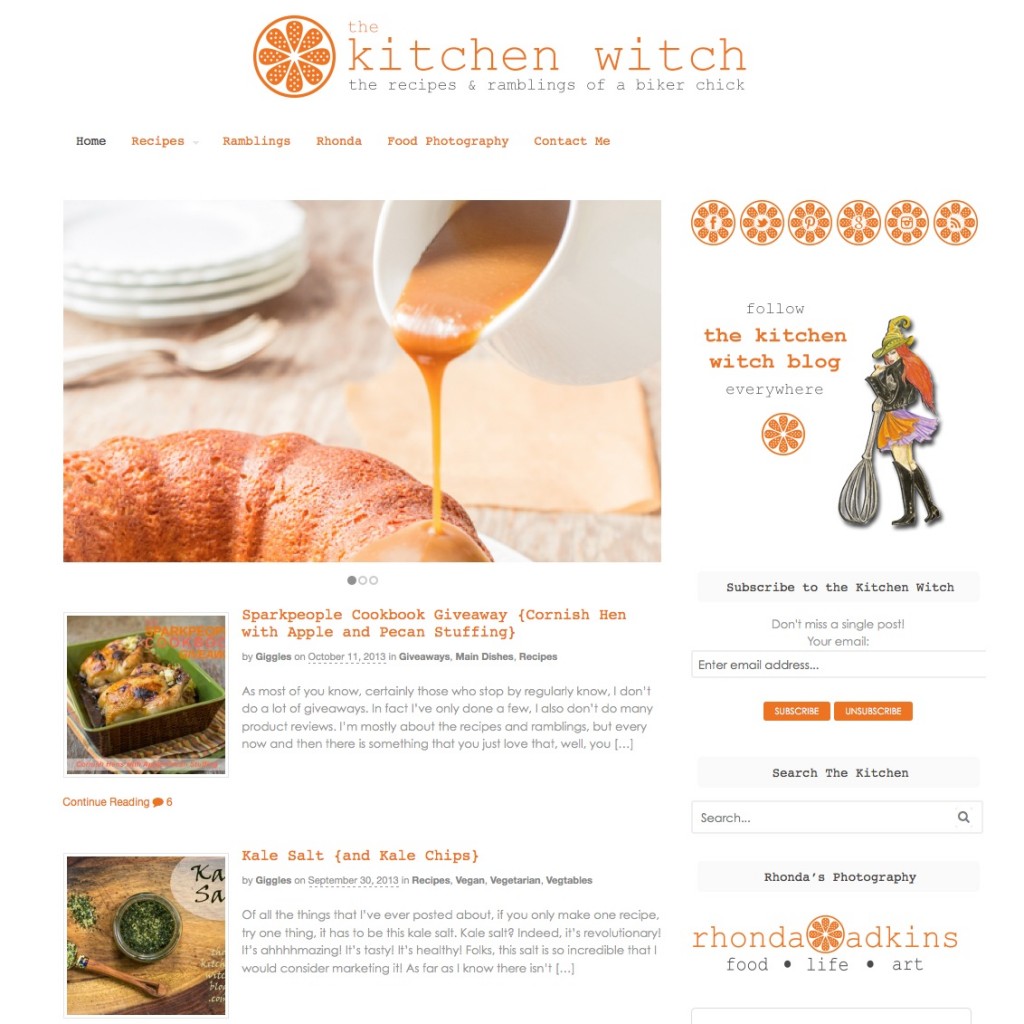 For more great tips on blogging, design and WordPress be sure to follow Fine Lime Designs on Facebook for extra goodies!