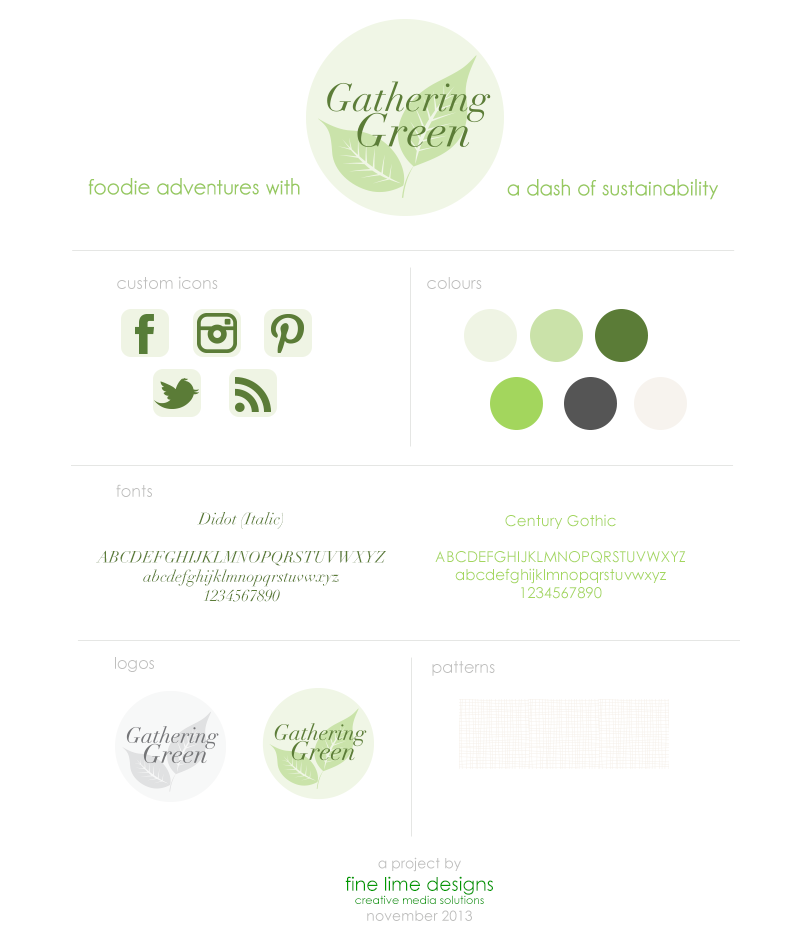 We are moving along towards the close of the year with another redesign completion – this time for Emily at Gathering Green.   Emily is passionate about environmental sustainability and food and she writes about combing the two as part of sustainable living.
When she came to us, she was looking for a new logo and a fresh new design for her WordPress blog.   Being a student, her budget didn't have much wiggle room.  But, this was a great example of how sitting down with a client and understanding what's really important to them before beginning a project can help maximize their dollars.   Smaller budgets may mean some compromise but that doesn't mean they still can't have beautiful, functional results.
To get us started, we had Emily create a pinterest board of imagery that she liked.  This is something we've been doing regularly with clients lately and it's fascinating to watch what they pin! Without even realizing it, they often determine the design direction for their projects just by pinning what they're drawn to.  We bring a trained eye to the table and are able to pull together the pieces and create individual design elements based on that inspiration.  Plus, clients love getting the green light to create a pinterest board full of things they love!
You can read all of the project details in our portfolio and if you are looking for ways to be practice better sustainability around your food, be sure to check out Emily's site!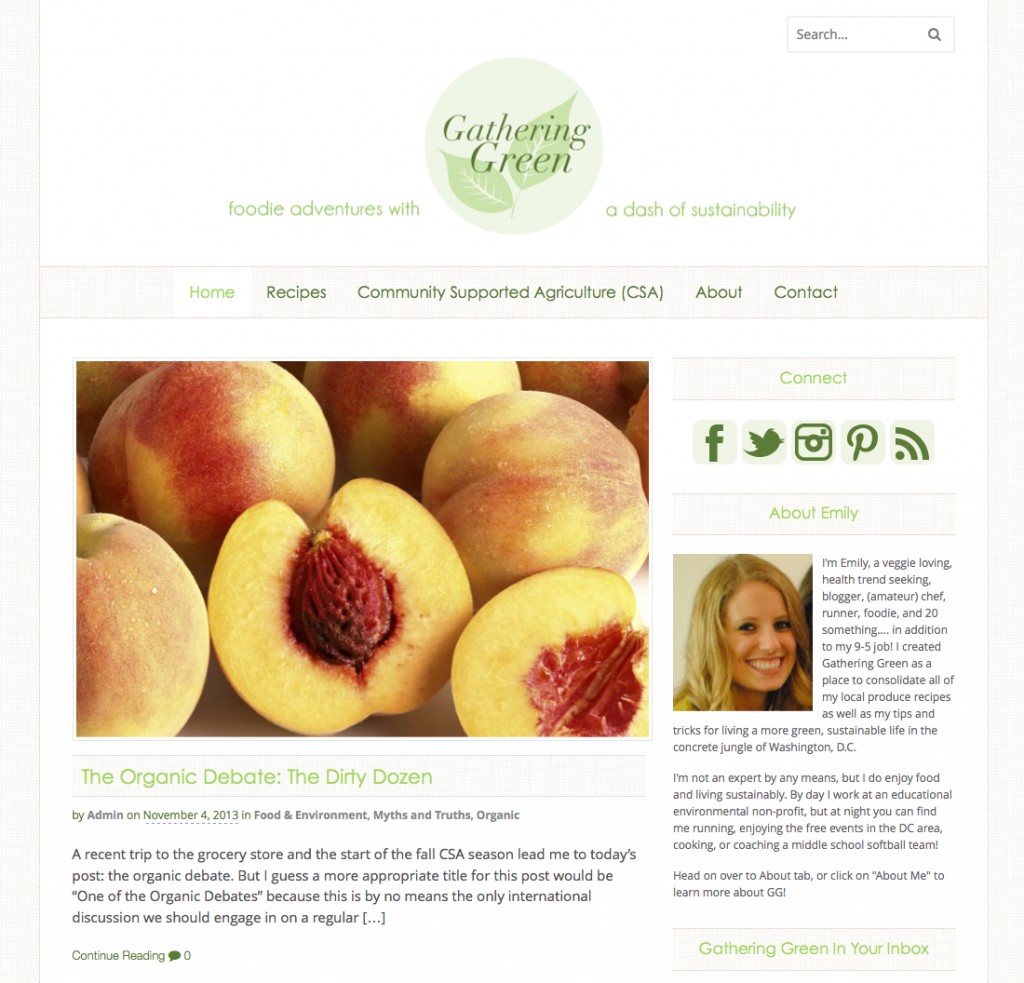 For more great tips on blogging, design and WordPress be sure to follow Fine Lime Designs on Facebook for extra goodies!