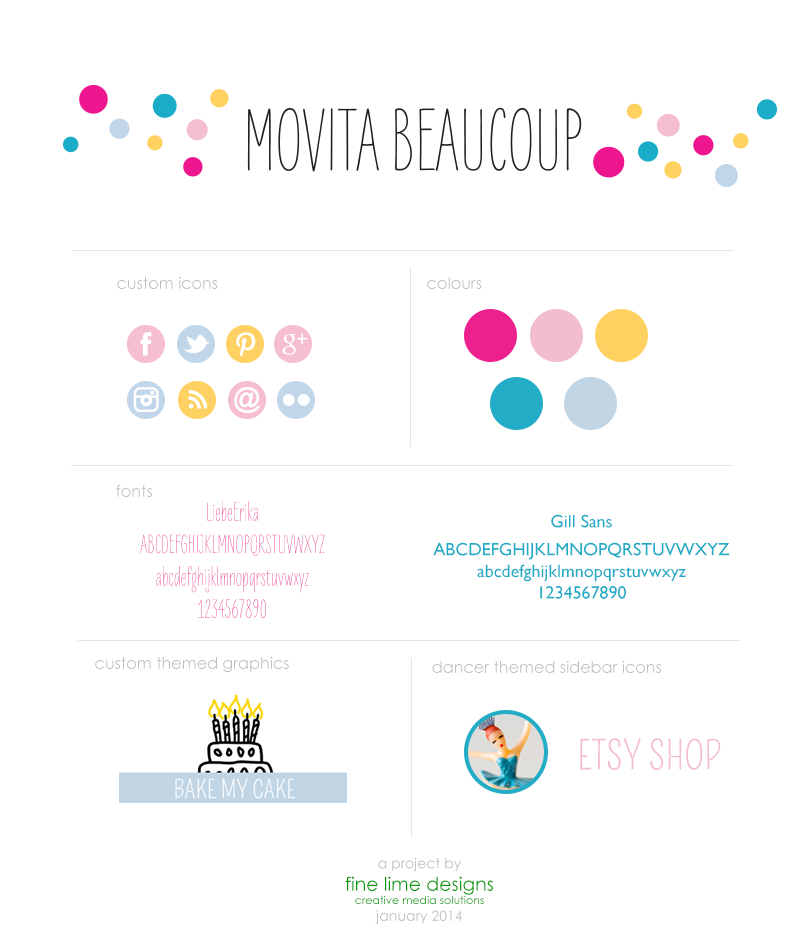 We all have web-sites and blogs that we love and that make their way into our daily reading list because they inspire us, make us think or, give us a laugh.  And as a designer, it's always a thrill when somebody whose blog you've been following as a fan for a long time approaches you to work for them.
And that's what happened when Rachael (aka Movita Beaucoup) sent me an email one day asking me if I'd like to work with her.  I'd been reading her food blog for a while.  I was originally drawn to it from a food photo I'd seen on-line and liked the tasty treats she baked up.  But I stayed because her writing made me laugh out loud every single time I stopped by.  Getting to work with her was just as fun as I'd hoped and involved a lot more laughing out loud right from the moment she filled out our New Client Questionnaire!
Rachael wanted to move Movita Beaucoup from WordPress.com to a self-hosted WordPress site.  In the process she wanted a new logo and a revamped design to reflect how she's grown and where she's going.  You can read all of the project details in our portfolio and if you want some beautiful, delicious treats and some giggles, be sure to check out Rachael's site!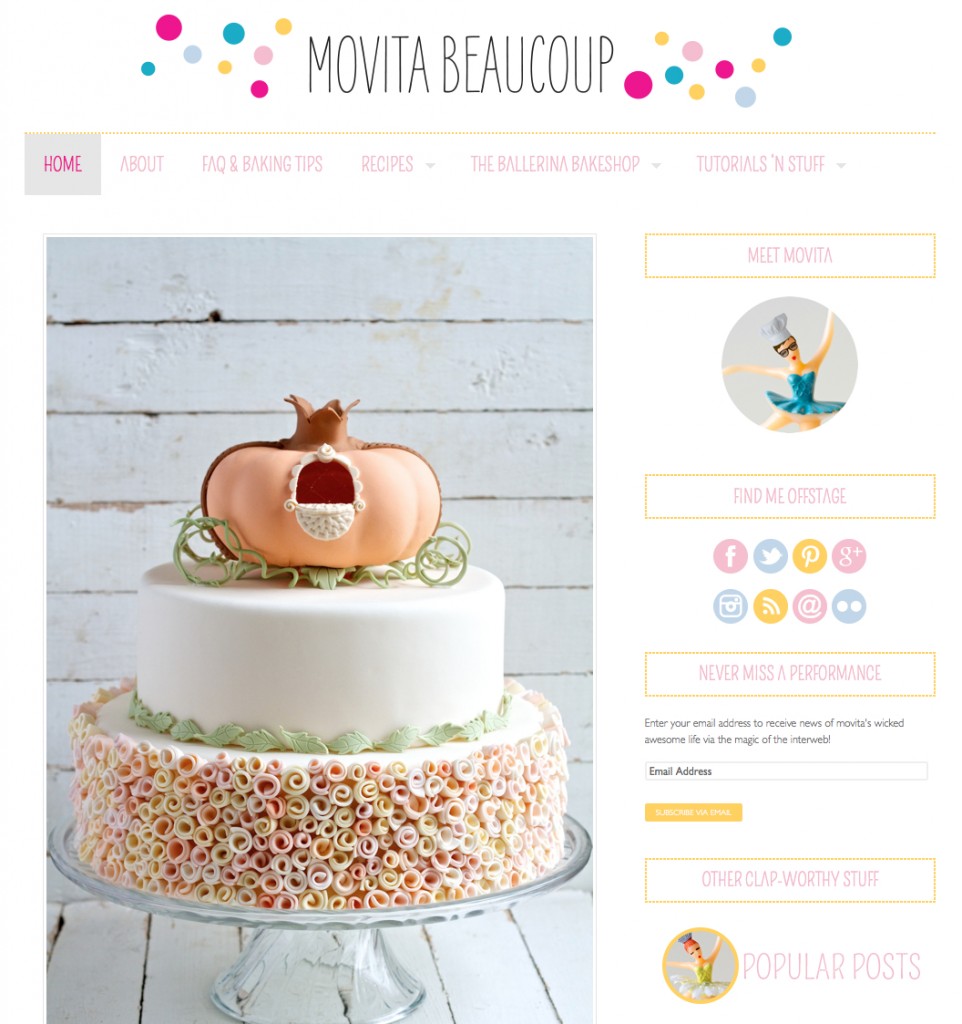 For more great tips on blogging, design and WordPress be sure to follow Fine Lime Designs on Facebook for extra goodies!