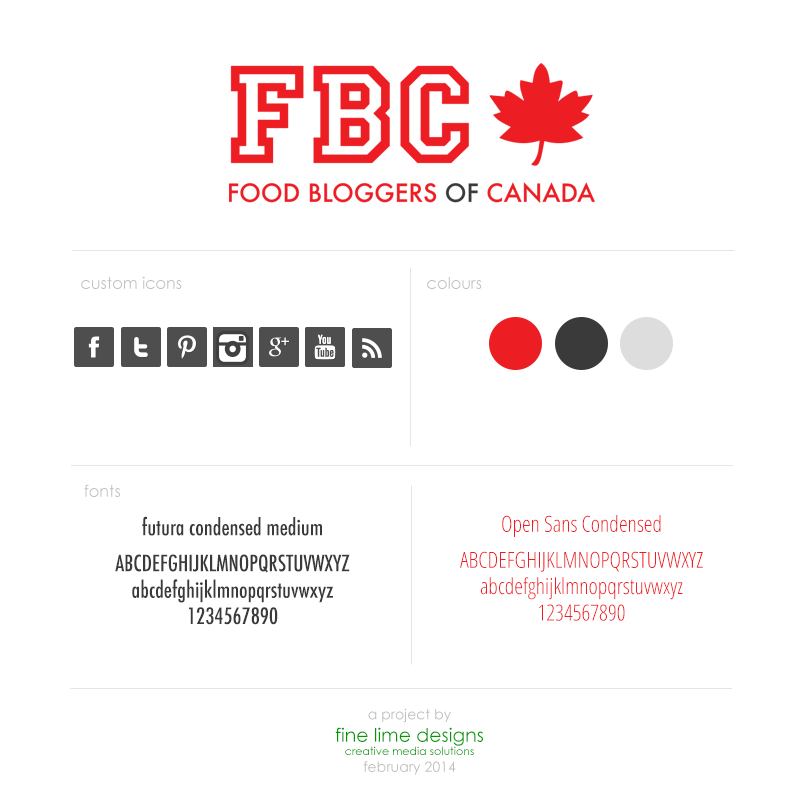 February brought the launch of our biggest project to date and also the most personal one we've ever worked on – Food Bloggers of Canada's new redesign.
FBC is the side project of Fine Lime's owner, Melissa Hartfiel, and her good friend and FBC partner in crime, Ethan Adeland.  When the association hit its second birthday last fall, it was becoming very obvious that it was outgrowing its current on-line home, both in terms of the size of the membership and in the projects the team wanted to undertake.
It may sound cliched but, it's very true that every project we undertake here at Fine Lime is personal.  When you put your stamp on something, you want it to be the best it can be and the relationships we form are something we take pretty seriously.  But it becomes even more personal when it's your baby that you brought into the world and nudged along and watched it grow.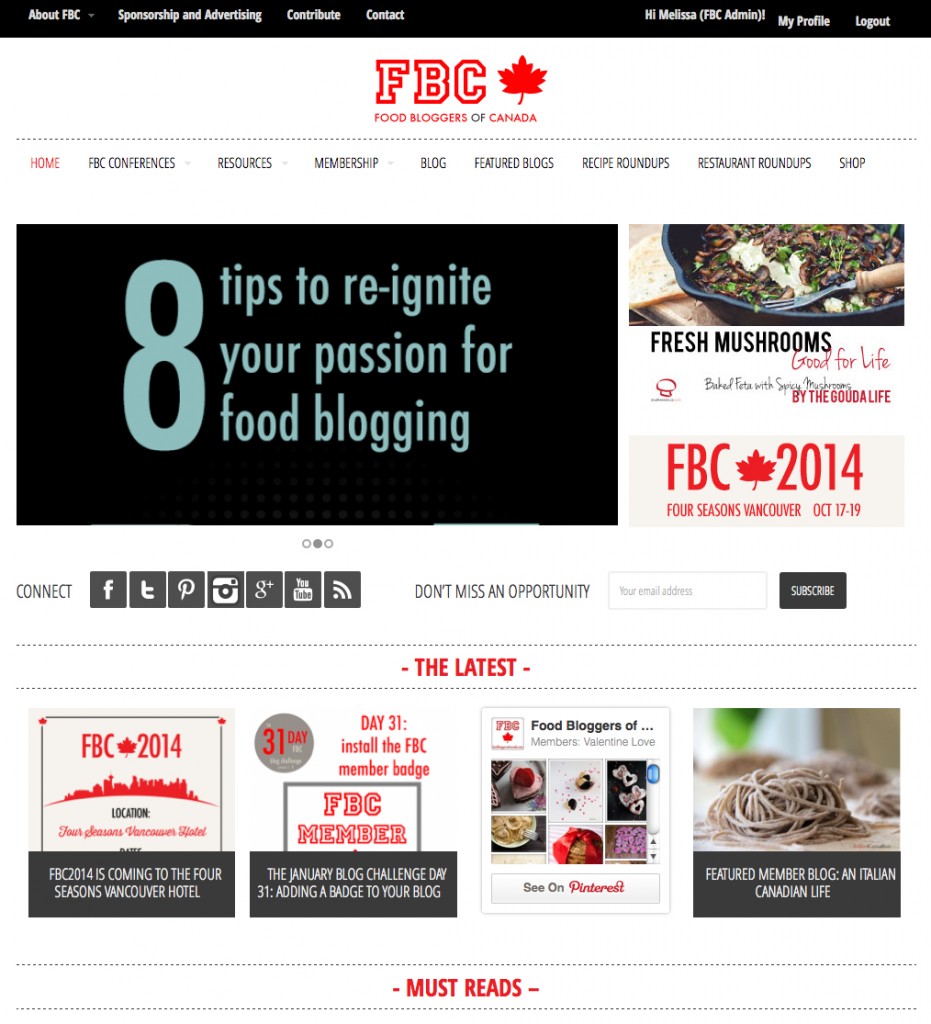 To that end, we enlisted the help of Dazil Internet Services and Wakefield Web Works to help us with some pretty heavy lifting that went on under the hood of the new FBC site while we focused on the design component.  You can read all about the project itself and what it entailed in our Portfolio.
And, if you're a blogger or, a food blogger in particular, we hope you'll stop by the site itself and take a look at the great blogging resources we've amassed from FBC's very talented stable of writers.  We're sure you'll find something that will help you up your blogging game, whether you write about food or not!
For more great tips on blogging, design and WordPress be sure to follow Fine Lime Designs on Facebook for extra goodies!