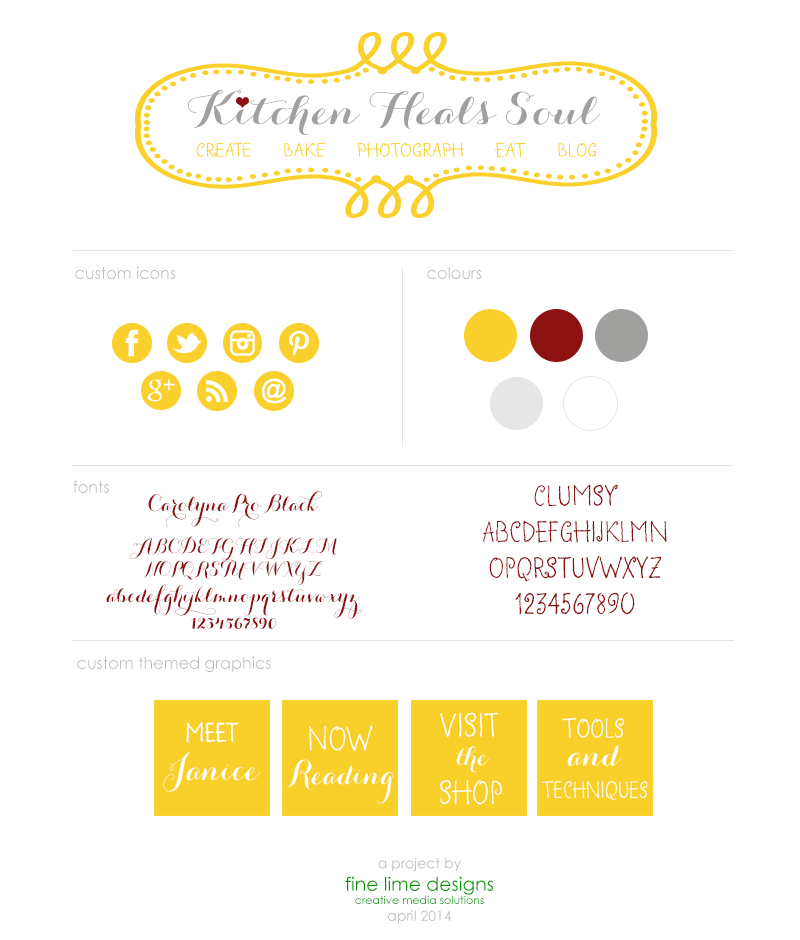 I have been a fan of Janice at Kitchen Heals Soul for quite some time – she was one of the first non-Vancouver food bloggers I met in real life when I was in Ottawa in 2012 for work and she was a student attending Le Cordon Bleu.  We went out for a delicious dinner and before we knew it, the evening was gone and neither of us had taken a food photo, tweeted or facebooked – we were too busy talking!  Very un-blogger like!
Fast forward a few years and we've had the opportunity to work together with Food Bloggers of Canada and keep in touch.  And so when Janice asked me if Fine Lime would help her with a major blog overhaul, the answer was an unequivocal "yes!"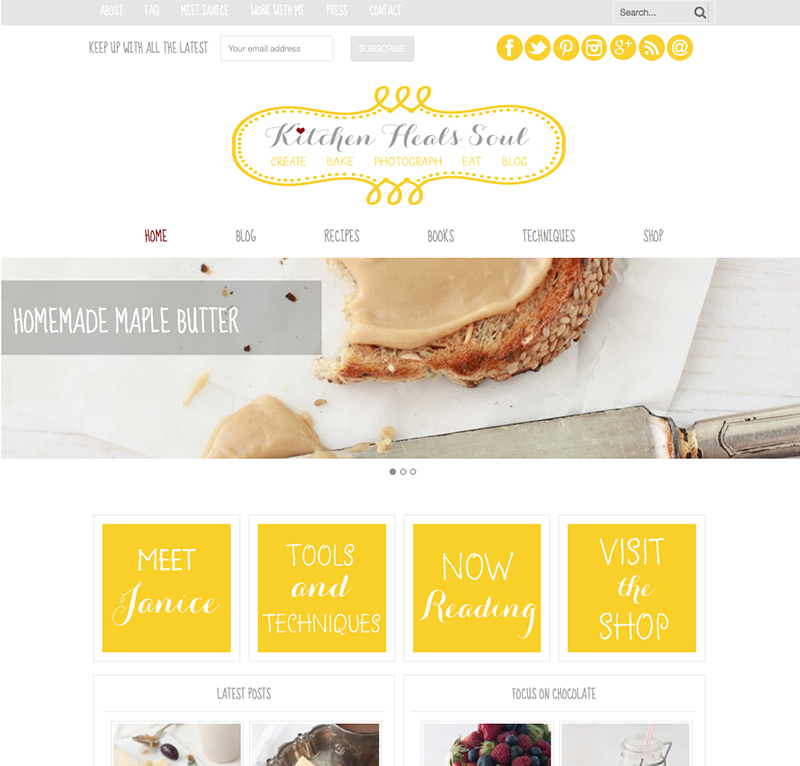 Kitchen Heals Soul is a unique blog that combines delicious treats, beautiful photography and science all in one package.  But Janice had outgrown her blog home so we set to work to move her from Blogger to WordPress, give her a complete rebranding and site design and build her a site that would grow with her over the next few years.
We loved working on this site and we incorporated some great elements, like customizable home page widgets, a beautiful visual recipe index to show off her photos and an ability for users to filter their recipe search results based on recipe type and ingredient.  Not to mention a host of other elements.  You can read all the details in the Kitchen Heals Soul project profile!
We wish Janice all the best luck with her new site and can't wait to watch her grow!
For more great tips on blogging, design and WordPress be sure to follow Fine Lime Designs on Facebook for extra goodies!