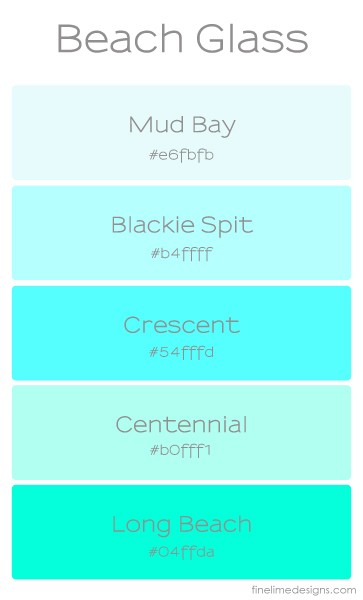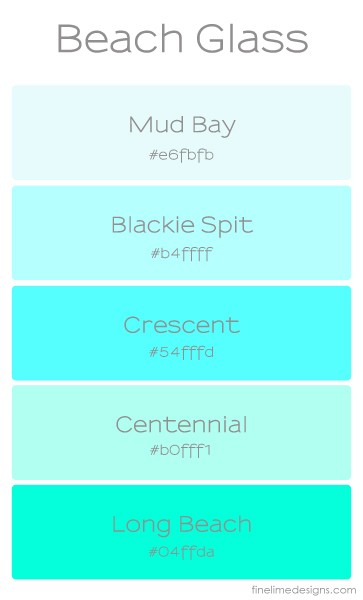 One of the things I love, like most designers, is playing with colour palettes.
This is a good thing because it's also part of my job!
In an effort to get this blog back on track I thought I'd start sharing more bits and pieces that you can use to spruce up your own sites or blogs or use in your other creative projects: colour palettes, social media icons, quick banners and other odds and ends.
The first few palettes I'll be putting up were posted up on the Facebook page months ago but I never got around to making them available here.
Feel free to download them if you wish to use the colours in your own projects (right click on the image to download to your computer).  The hex values are included.  (Hex codes are how colours are described in CSS).
I'll be sharing more of the results of my fun little hobby every few weeks.  But in order to say goodbye to the last little vestiges of summer, here is Beach Glass!