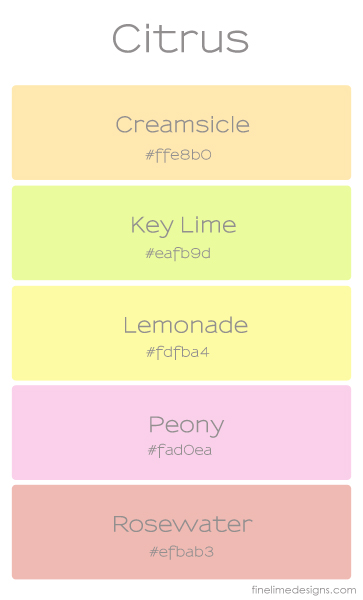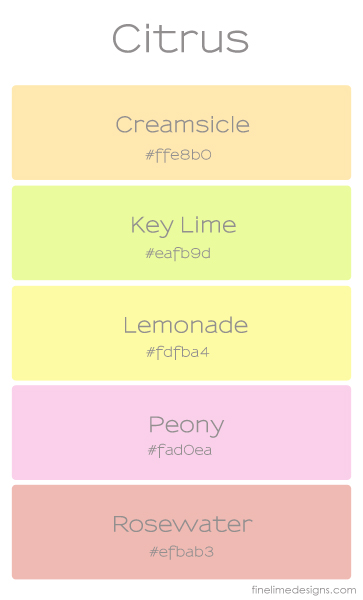 Time for a new colour palette.  This is one of my favourites – I have an affinity for citrus tones (limes, anyone?).
Feel free to download it if you wish to use the colours in your own projects (right click on the image to download to your computer).  The hex values are included.  (Hex codes are how colours are described in CSS).
I'll be working on some more autumn/winter tones in the next few weeks but I had a few summer-y ones I wanted to get up first!