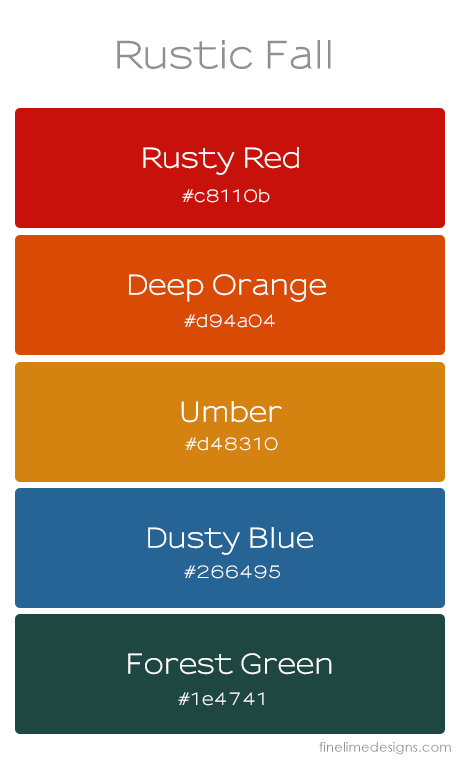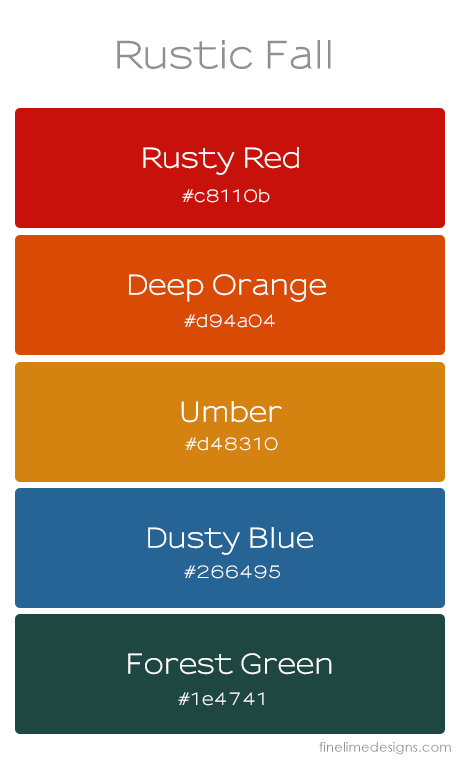 Fall is almost officially here and it's my favourite season.  Mother nature puts on a show in glorious technicolour and we get to come along for the ride.  It will be wet, rainy, cold or snowy soon enough so soak in all the gorgeous rich colours of fall while you can!
Feel free to download this palette if you wish to use the colours in your own projects or add it to your design resources (right click on the image to download to your computer). The hex values are included. (Hex codes are how colours are described in CSS for the web).
For more palette inspiration, be sure to check out Melissa's Palette Pinboard on Pinterest!