March is all about St. Patrick's Day and National Nutrition Month in the food content creation world. Work ahead with these March email newsletter ideas for food bloggers and food content creators.
March can be a challenging month for food content. It's still winter but people are growing tired of root vegetables and they're looking for lighter, brighter flavors after months of comfort food.
Spring Produce Is Coming!
Early, locally grown spring produce starts to appear towards the end of the month and is very location dependent but, most North Americans will start to see:
asparagus
California strawberries
locally grown tomatoes (where greenhouse agriculture is prominent)
locally grown cucumbers (where greenhouse agriculture is prominent)
locally grown peppers (where greenhouse agriculture is prominent)
root veggies, hardy greens (cabbage, kale), leeks, squash, potatoes, and citrus fruit are all still in season
St. Patrick's Day
Obviously, the big food centred holiday in March is St. Patrick's day. Not everyone will want to create content around it but if you do, here are some areas to focus on:
anything green!
incorporating Guinness into recipes
traditional Irish foods like soda bread, corned beef and cabbage, beef stew, Shepherds Pie, etc
creative novelty treats celebrating the day for kids
National Nutrition Month
For health and wellness professionals, March is Nutrition Month in Canada and the US. Your professional body will probably have lots of pertinent info and talking points that you can use in your email communication!
Easter & Passover Are Right Around the Corner

This is also your official heads up that both Easter and Passover are in early April for 2023 so you'll want to start dripping content in your emails for these two big holidays in mid-to late March – particularly menu planning for large family gatherings, elaborate Easter desserts and kids baking or food decorating activities!
Now's the time to get started. Plan out your March newsletter calendar and batch write your emails. Schedule them and you're good to go!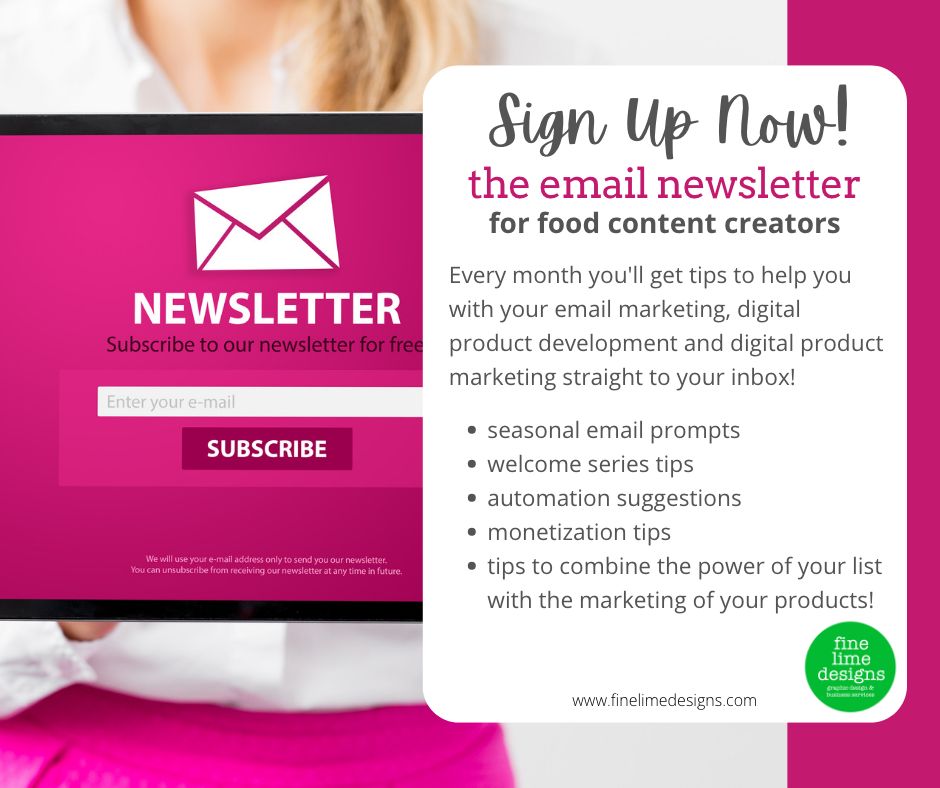 Want More Tips?
Want more email tips? Subscribe to my monthly newsletter! Each month I write an exclusive newsletter full of tips, tricks and ideas for food content creators and their email lists!
---