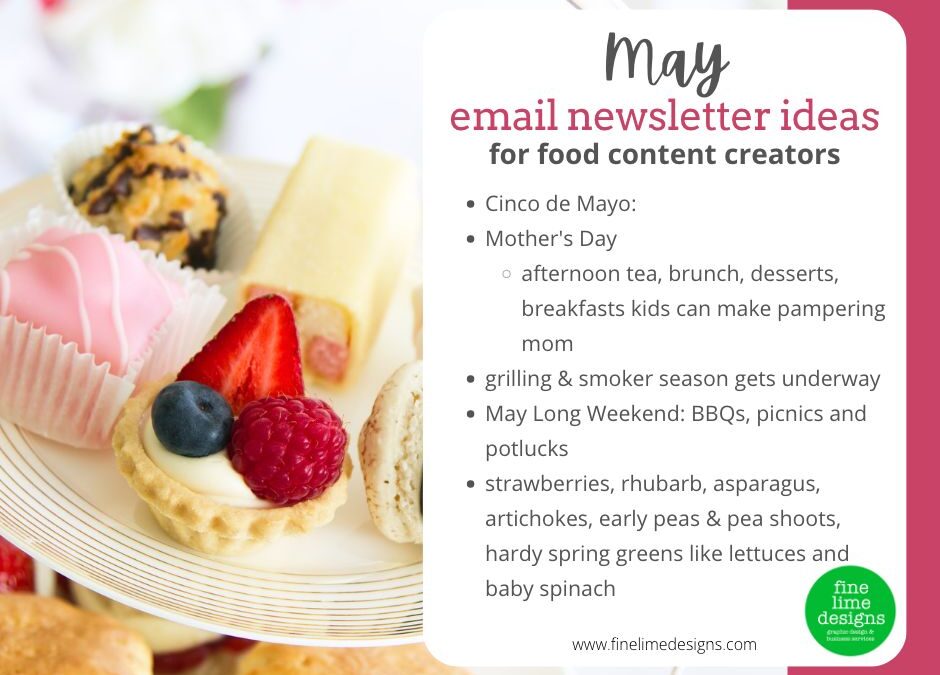 May is the time of year where everyone starts to venture outdoors! And that means that there's lots of fresh ideas for May newsletter content if you're a food bloggers or food content creator.
May is when we start to feel like it's safe to plan outdoor gatherings with a little more certainty when it comes to the weather. It's warm but not stinking hot yet and the spring rain (or snow) has usually settled down!
SEASONAL HOLIDAYS:
There are multiple holidays in May: Cinco de Mayo, Mother's Day (North America), Victoria Day Long Weekend (Canada) and Memorial Day Weekend (USA). All of them have a big food component.
Mexican dishes and drinks (both traditional and modern twists)
afternoon tea
brunches
desserts
easy to make breakfasts for mom (so the kids don't destroy the kitchen)
pampering mom
picnics, BBQs and potlucks
SEASONAL FOOD:
A steady stream of in season produce is on the way now so be sure to take advantage of it with your evergreen content!
asparagus
strawberries
rhubarb
peas and pea shoots
artichokes
lettuces and baby spinach
other baby greens
OUTDOOR COOKING SEASON
May is the month that grillers and smokers get serious. May also hosts what is, for many, the first camping weekend of the year which means cooking outdoors on campfires and cooking stoves and… road trips!
grilling recipes
smoker recipes
campfire cooking
cooking stove recipes
road trips and road trip snacks and meals
meal prep for camping
Now's the time to get started. Plan out your May newsletter calendar and batch write your emails. Schedule them and you're good to go!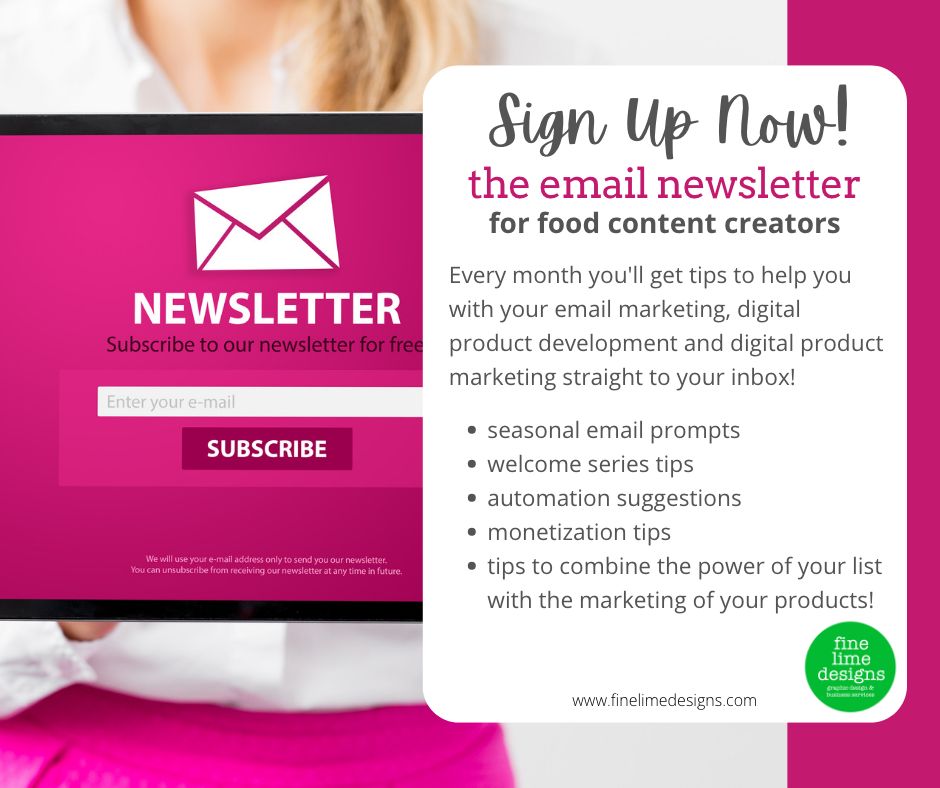 Want More Tips?
Want more email tips? Subscribe to my monthly newsletter! Each month I write an exclusive newsletter full of tips, tricks and ideas for food content creators and their email lists!
More Email Newsletter Ideas